COMMERCIAL SUITE LIFT
Complying to AS1735.16 Lifts for persons with Limited Mobility
The Commercial Suite Lift package is Designed by West Coast Elevators specifically for low rise Commercial and Public applications. This Lift comes with all requirements of AS1735.16/12 and compliant to the Building Code of Australia (BCA).
West Coast Elevators have tailored a complete package for every Commercial Suite Lift as 'standard' making the Commercial Suite Lift a superior low rise commercial lift with automatic sliding cabin and landing doors.
TECHNICAL INFORMATION
LIFT CODE
AS1735.16/12
LOAD RATING
400kg-500kg
SPEED
0.30m/s
TRAVEL
12m (Max)
PIT
400kg - 150 mm (Min)
500kg - 150mm (Min)
HEADROOM
2600 mm (Min)
CONTROL CABINET
750Wx410Dx1400H (mm)
POWER
Single Phase 32amp
SAFETY FEATURES – PEACE OF MIND
Battery backup and Cabin lighting in case of power failure
Automatic return to lowest floor
Full height light curtain protection beams across cabin entrance
Over Load Alarm and Indicator
Creeping Speed Feature
Auto Dial Telephone in Cabin
Landing Door Indicators
Cabin arrival Gong to each Landing.
EACH COMMERCIAL SUITE LIFT PACKAGE COMES WITH THE FOLLOWING FINISHES:
Landing Doors and Frames: F12PPS Luxury Brushed Stainless Steel
Cabin Doors: F12PPS Luxury Brushed Skinplate
Cabin Walls: F12PPS Luxury Brushed Skinplate
Control Operating Panel: F12PPS Luxury Brushed Skinplate with Integrated Button Design & Digital Display.
Ceiling: Signal White Powder Coating with 4 x LED
"This lift is perfect for my restaurant. I have found West Coast Elevators product and service to be much better than other companies I have used in the past! Will certainly use you again in the near future"
Mr Tamburri
LaVinga
Client:LaVinga
Location: MENORA WA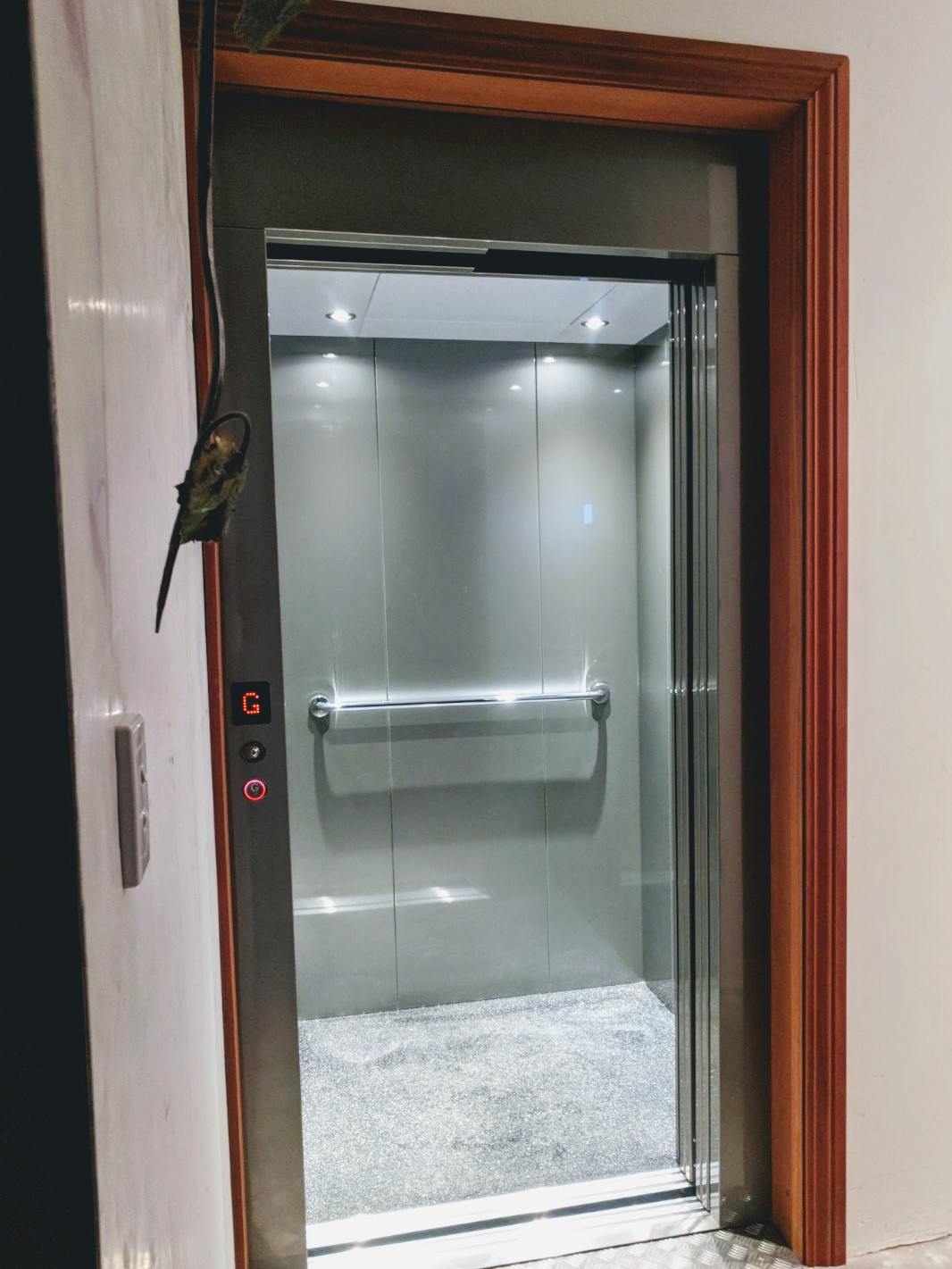 ENQUIRE ABOUT THE COMMERCIAL SUITE LIFT TODAY