Perth Residential and Commercial Lifts
Supply + Install + Service
THE DIFFERENCE IS IN THE DETAIL
From enabling people to stay in the home they love, to making buildings more accessible to everyone, every elevator makes a difference to peoples' lives. And when it comes to choosing your lift supplier, the difference is in the detail.
At West Coast Elevators, we strive to set an incredible standard from the ground up. It starts with a local showroom right here in Perth, where we invite you to touch and operate our quality elevators which are 100% Italian made. See the high-level design and engineering that goes into every West Coast Elevator and discover just how many finishes we include as standard.
Our expert local team will be on hand - not to sell, but to answer every question as you look to make an educated decision. It's not uncommon for customers to visit our showroom up to five times before they make a decision.
For all the details you can see, and the many details you can't, call West Coast Elevators.
Residential lifts are becoming increasingly common in homes across Perth, and for good reason. If mobility issues are making it difficult for you to stay in your multi-level home, a residential lift can solve the problem for less than the cost of stamp duty if you were to move. At West Coast Elevators, we welcome both homeowners and investors into our showroom who are seeking the financial and lifestyle benefits of 'future proofing' a home.
At West Coast Elevators, we believe that a commercial elevator can be much more than a 'necessary inclusion' - it can also be a beautiful feature. Achieve DDA compliance in style as you mix and match from a wide range of finishes to achieve a striking result. Enjoy full flexibility and a smooth journey as our dedicated project managers liaise with all stakeholders on your behalf to deliver a seamless preparation and install.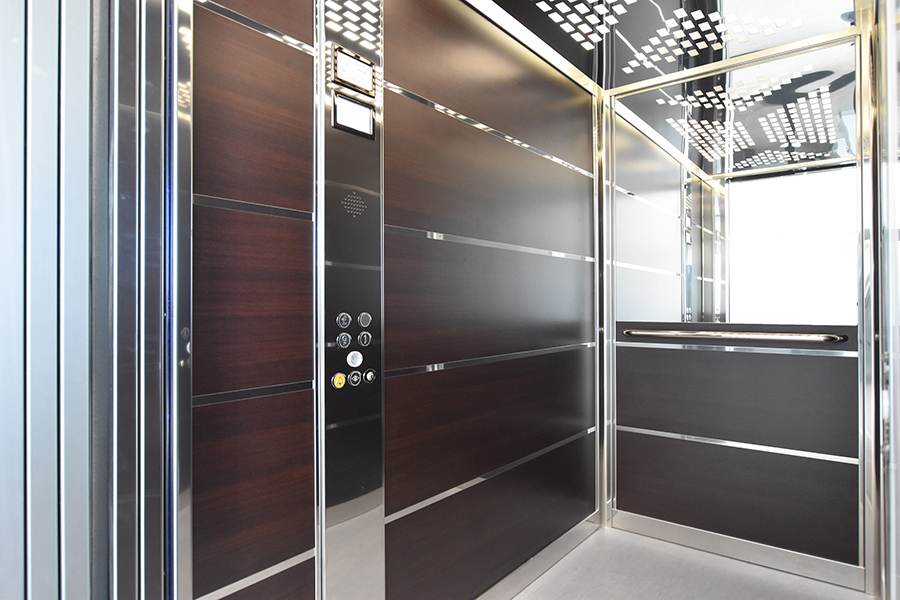 Fully Operational
Perth Showroom

Industry-Leading
Standard Inclusions

Local team for sales + servicing support


Australian Lift Code
AS1735 Compliant


Usually, a two-storey home lift will cost between $35,000 and $65,000. This investment largely depends on building works and other external factors.
Yes, we can retrofit a home lift into almost any building... You can even retrofit a lift into the smallest of spaces... We are able to engineer certified metal lift shafts to suit your needs.
Yes! We can customise your home lift design any way you like. You are able to choose from over 200 RAL colours, stainless steel or luxury skinplate cladding for your exterior. The vision you have for your interior lift walls, floors, lighting, push buttons and digital displays can all be brought to life.
Yes. Every one of our commercial lifts are fully DDA compliant according to the regulations.
Yes, our commercial lifts are designed and registered with Worksafe Australia.
Your home elevator should be serviced at least once per year. For commercial lifts which are used more frequently, we recommend a service between 2-4 times per year.