Complying to AS1735.14 & AS1735.15 – Low rise platforms for passengers & non-automatically controlled limited mobility lift. The sleek and efficient Crystal Mini Lift is the perfect solution for Disability Access. West Coast Elevators has built this package specifically for Western Australia.
The Crystal Mini Lift platform is perfect for any environment thanks to its sleek and carefully designed configuration, which includes stainless steel frame, toughened safety glass panelling, mechanical guard system, anti-slip aluminium floor, glass doors with semiautomatic closing and electric lock.
Building large ramps for limited mobility access to buildings can be costly with the current gradient required for ramps, the space required can be substantive and not always achievable. The Crystal Mini Lift is the perfect solution for saving space and offers immediate access to any building entrance. Getting your certificate of occupancy is easy when you have a compliant Crystal Mini Lift installed.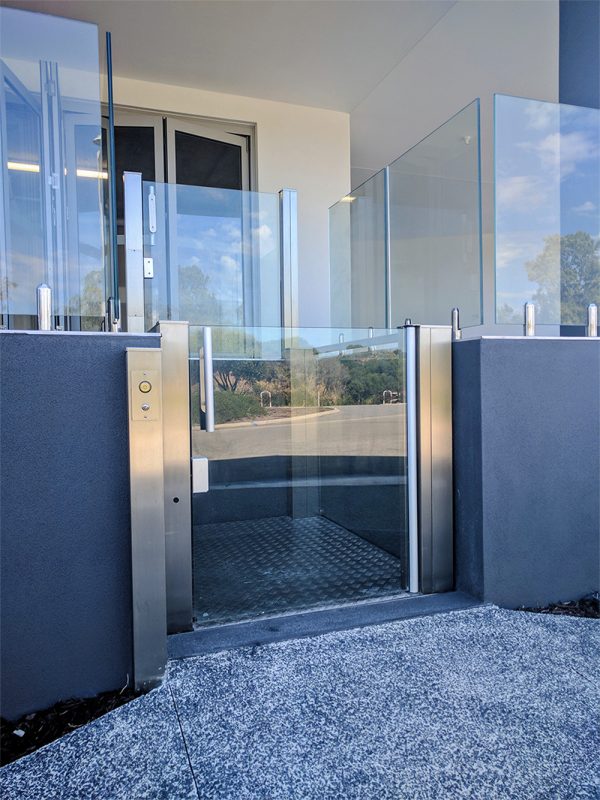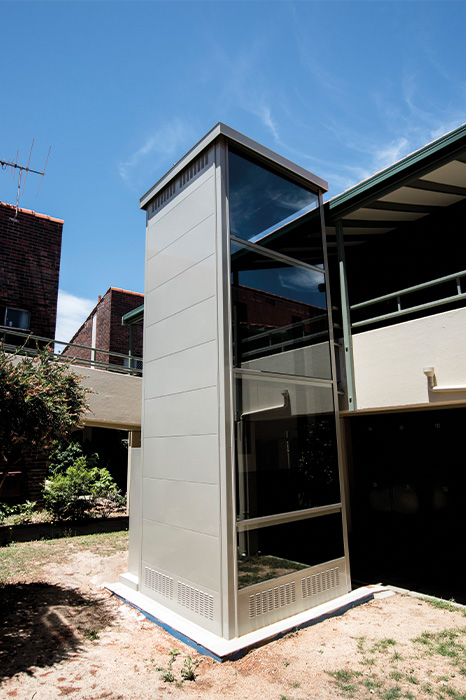 Emergency Battery backup in case of power failure
Platform and Landing Door Enabling Keys
Braille Push Buttons
Technical Information (Option 1)
Technical Information (Option 2)
Incorporate the Crystal Mini lift
into your next building design
Are you are building a new low rise commercial premises or looking to retrofit a lift into an existing building? West Coast Elevators highly skilled consultants can assist you with design, ideas and concepts to ensure you get the best product in the most suitable location. You will be amazed where we can incorporate a lift into any commercial or public building design, minimising space and saving on builders works. Call today for a no obligation measure and quote with experienced technical advice on 08 6263 5253.