Commercial Crystal Mini lift - Series II
This sleek and carefully designed platform lift is your perfect space saving solution. The Crystal Mini Lift - Series II offers immediate disability access to any existing or new building.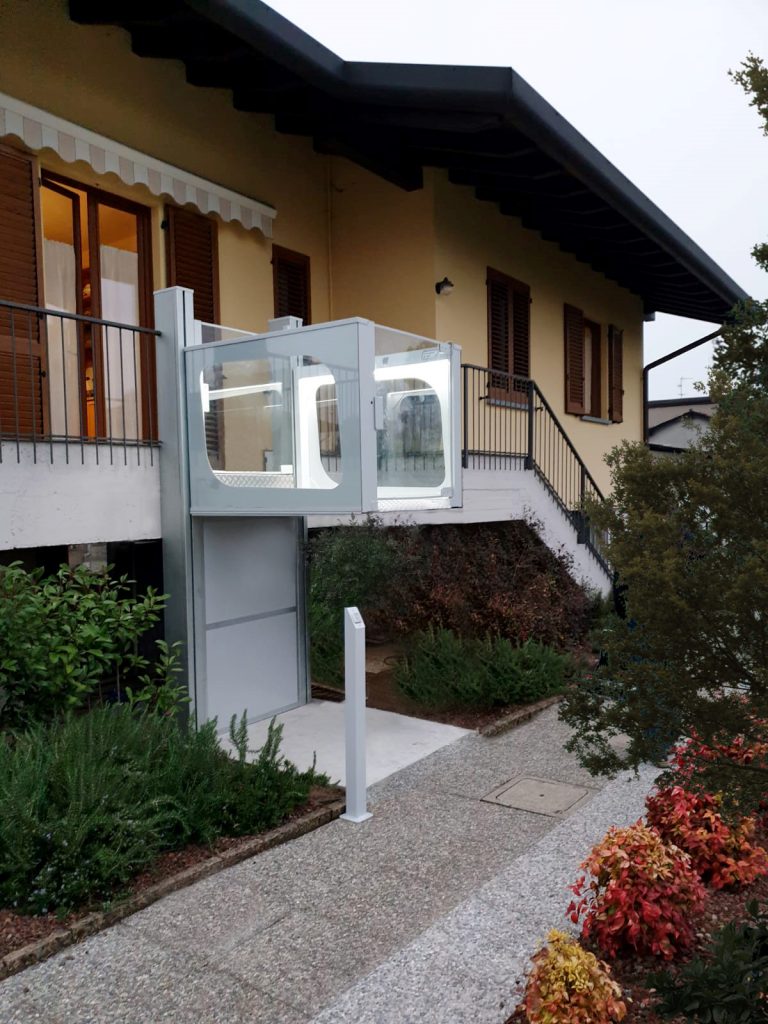 Your immediate access solution
Avoid the costly process of installing ramps for limited mobility access to your building with The Crystal Mini Lift - Series II. This stylish space saving wheelchair lift offers immediate access to your building's entrance and provides you with your certificate of occupancy quickly. Its configuration is designed considerately to accommodate disability access needs and includes powder coated frames, anodised aluminium uprights, clear safety glass panelling with LED lighting, mechanical guard system, anti-slip aluminium floor, glazed doors with semiautomatic closing and electric locks. This commercial platform lift complies to AS1735.15.
Each Crystal Mini Lift - Series II package comes with:
Powder coated frames
Anodised aluminium uprights
Clear safety glass panelling with LED strip lighting
Mechanical guard system
Anti-slip aluminium floor
Glazed doors with semi automatic closing and electric locks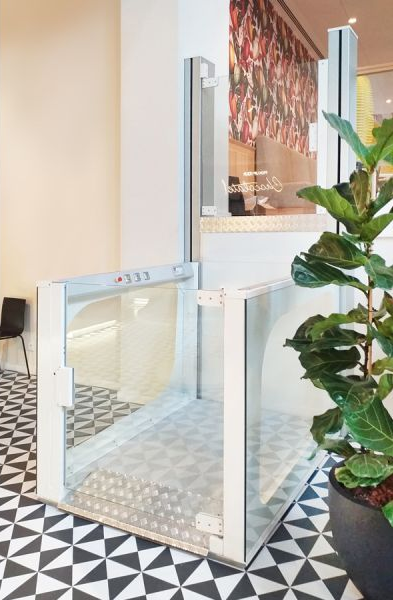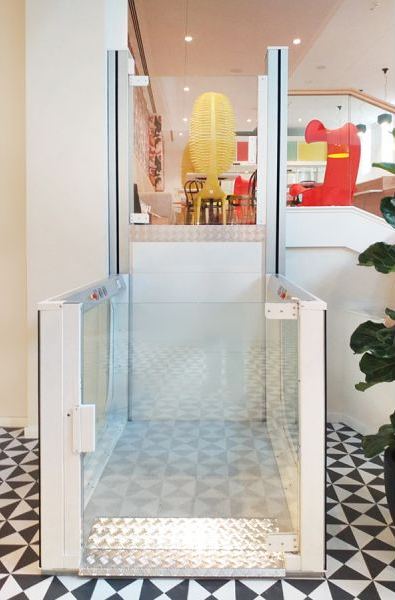 Auto-dial phone with Integrated phone button
Emergency Battery backup & cabin lighting in case of power failure
Overload alarm
24x7 local service support






Not Required (industry leading design)