Proudly WA owned and operated, West Coast Elevators is your local supplier for commercial Crown Lifts in Perth. We specifically design our Crown Lifts with commercial and public applications in mind.
We also take compliance and safety seriously. All our Crown Lifts are in line with the Building Code of Australia (BCA), while still being flexible enough in design to tailor to your individual needs.
Our sleek and stylish commercial Crown Lifts are a highly reliable general passenger option, featuring an automatic sliding cabin and landing doors.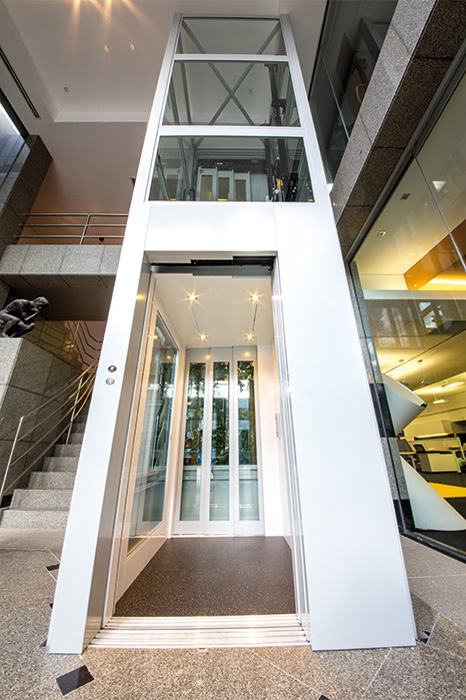 SPECIALIST DETAILING AND SLEEK DESIGNS
All our Crown public lifts come standard with the following features and details: 
Digital cabin and landing display

Four warm-white LED ceiling lights

Dual full-height control operating panels, complete with a sleek button integration design for aesthetic appeal

Visually striking push buttons with braille.

Cabin and landing door enabling keys

A stainless steel handrail for safety and convenience
We also offer a broad selection of skinplate wall finishes to choose from. We can work with you to match your Crown lift with your existing architecture and décor.
Putting safety first in everything we do
All our Crown lifts include the following safety components: 
Battery backup and cabin lighting in case of power failure

Built-in automation that returns your lift to the lowest floor

Full-height light curtain protective beams across entrance to the cabin, for increased visibility and enhanced safety

Built-in alarm and indicator to prevent overload issues

Creeping speed feature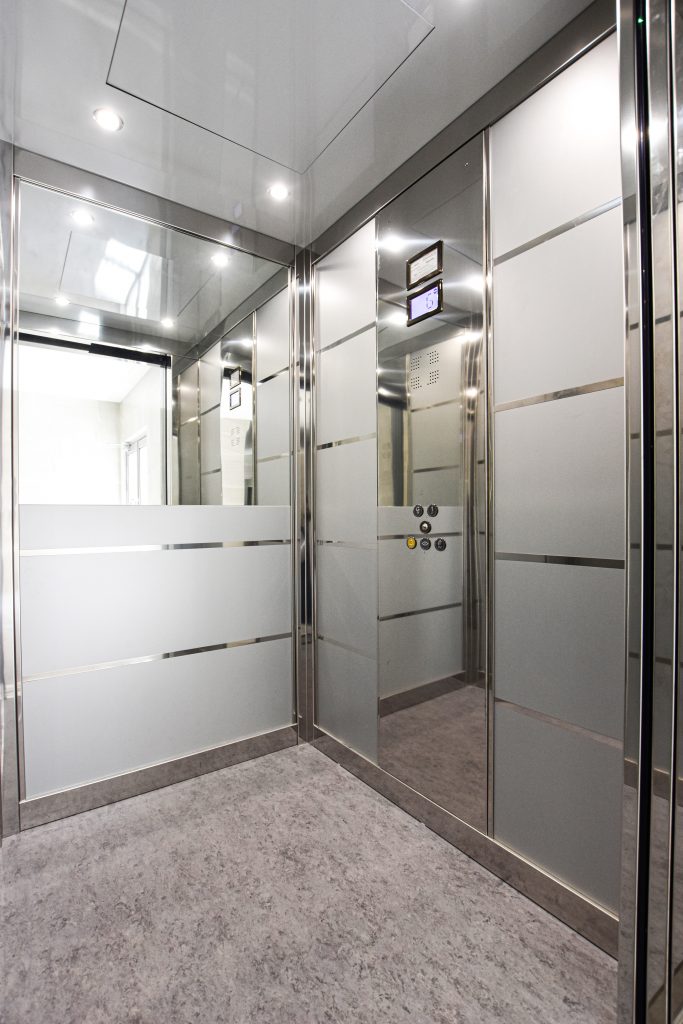 NEED A PUBLIC LIFT FOR YOUR NEXT PROJECT? WE WORK RIGHT ACROSS PERTH
Are you building a new low rise commercial premises or looking to retrofit a lift into an existing building? At West Coast Elevators, we pride ourselves on going above and beyond to deliver tailored lift packages that meet your individual needs.
Our qualified and experienced consultants can help you with all the design, concepts and technical hurdles involved in your building's elevator installation. We'll take care of you and make sure you get the best solution, tailored to your specific requirements.
We have a wide range of residential and commercial lifts on offer, from the Classic Lift, Sovereign Lift and Jewel Lift designs to the commercial Crown Lift, Maxi Lift, Stretcher Lift and more.
Our consultants will work closely alongside you to incorporate a commercial or public lift design into your building. We're Perth locals, so we value relationships. We work with you every step of the way and aim to exceed expectations. Get in touch today for a commitment-free measure and quote with experienced technical advice on 08 6263 5253.