Live comfortably with a home elevator designed & installed to your needs and lifestyle
Enjoy independence, convenience and freedom to live safely in your home for as long as possible with a quality residential lift from West Coast Elevators in Perth.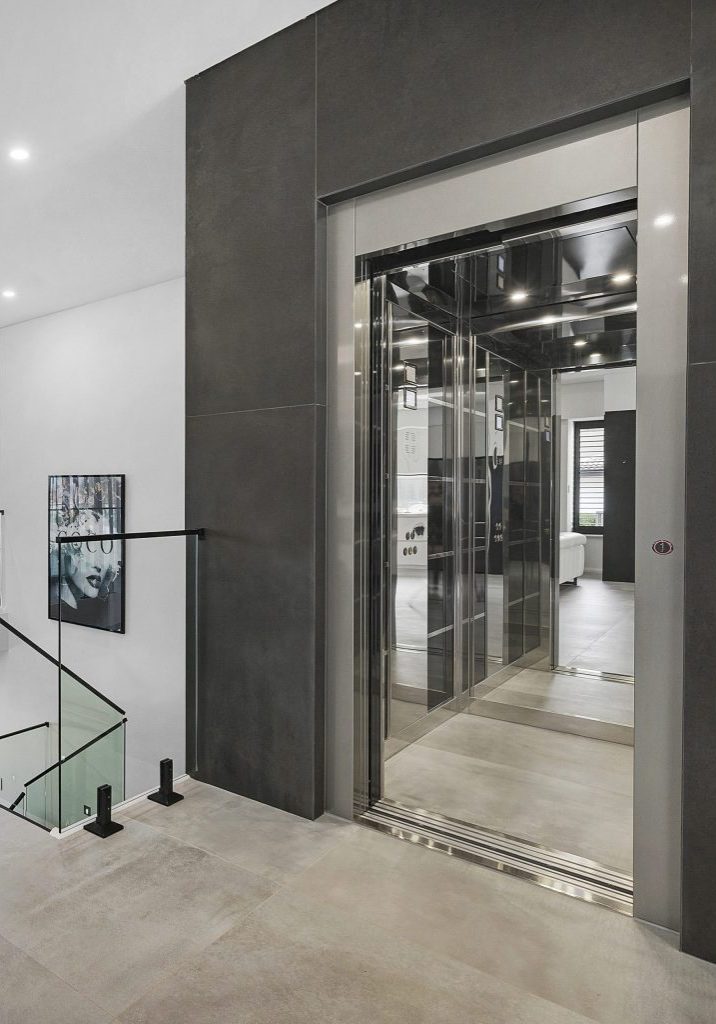 Explore our home elevators in Perth 
Lifts for homes help improve accessibility and safety, offering families peace of mind and comfort in knowing they have the support they need to move freely and safely around their home.
West Coast Elevators offers a wide range of domestic lift solutions with adjustable lift sizes, giving you the ability to customise a matching lift design suited to your home design & needs.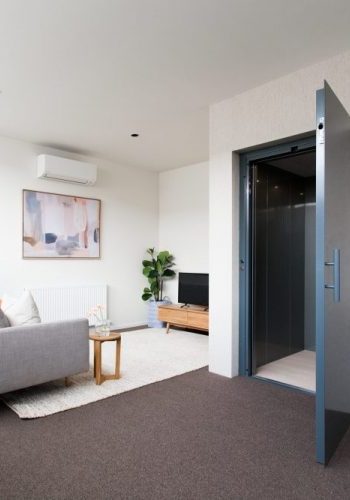 Need a more compact and cost-effective small house lift? Installing small lifts for houses in Australia, you'll find our Classic residential lift is one of the most versatile and compact home lifts in Perth. Suitable for any custom home design or building, or variations of external lifts in Australia, the Classic Home lift offers the most value for the budget conscious.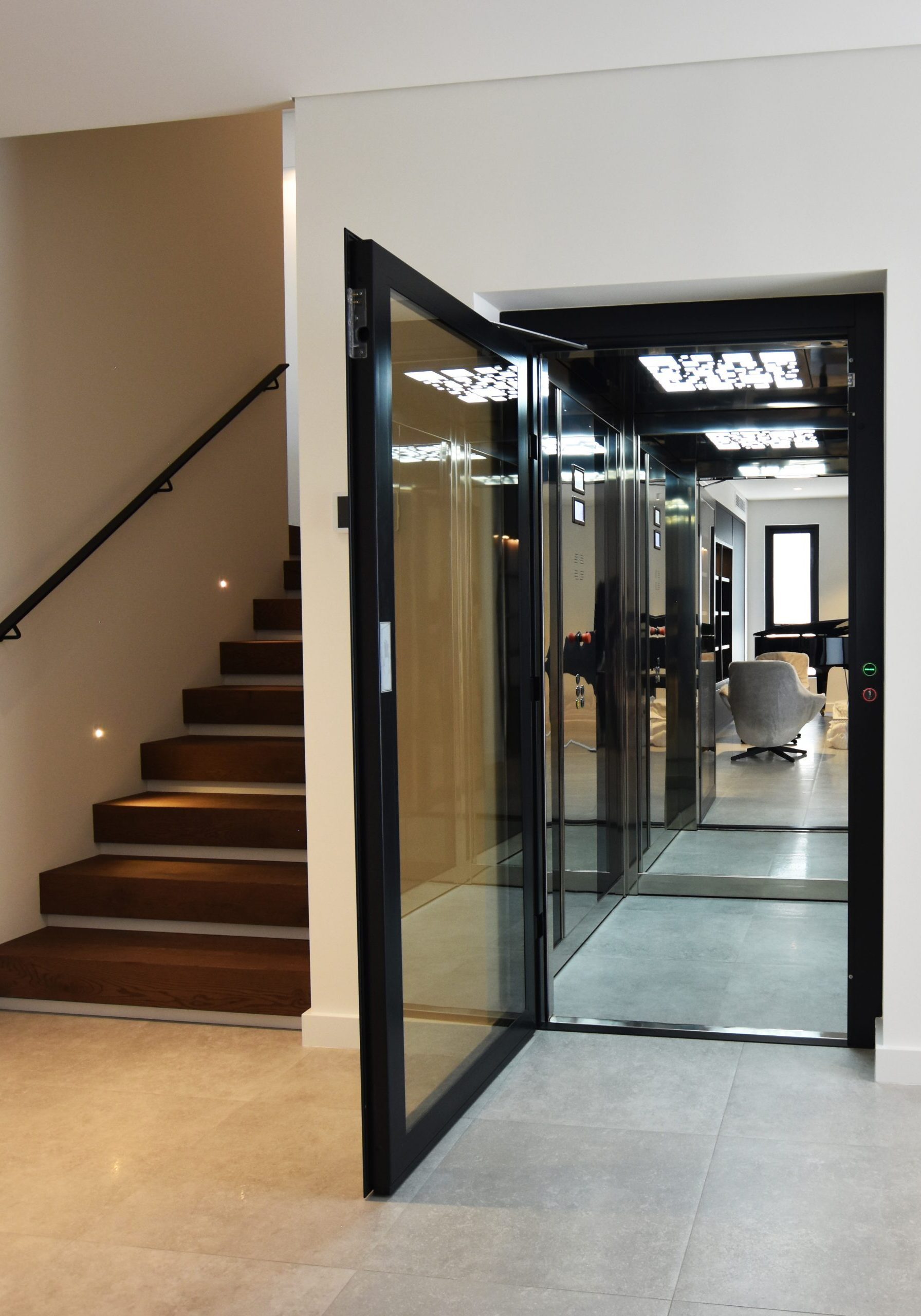 Enhance your home interior design with West Coast Elevator's most captivating house elevator. With the ability to customise the cabin interior matched with a wide selection of luxurious finishes, the Sovereign residential lift in Perth is an ideal personal lift for families looking for style, convenience and comfort.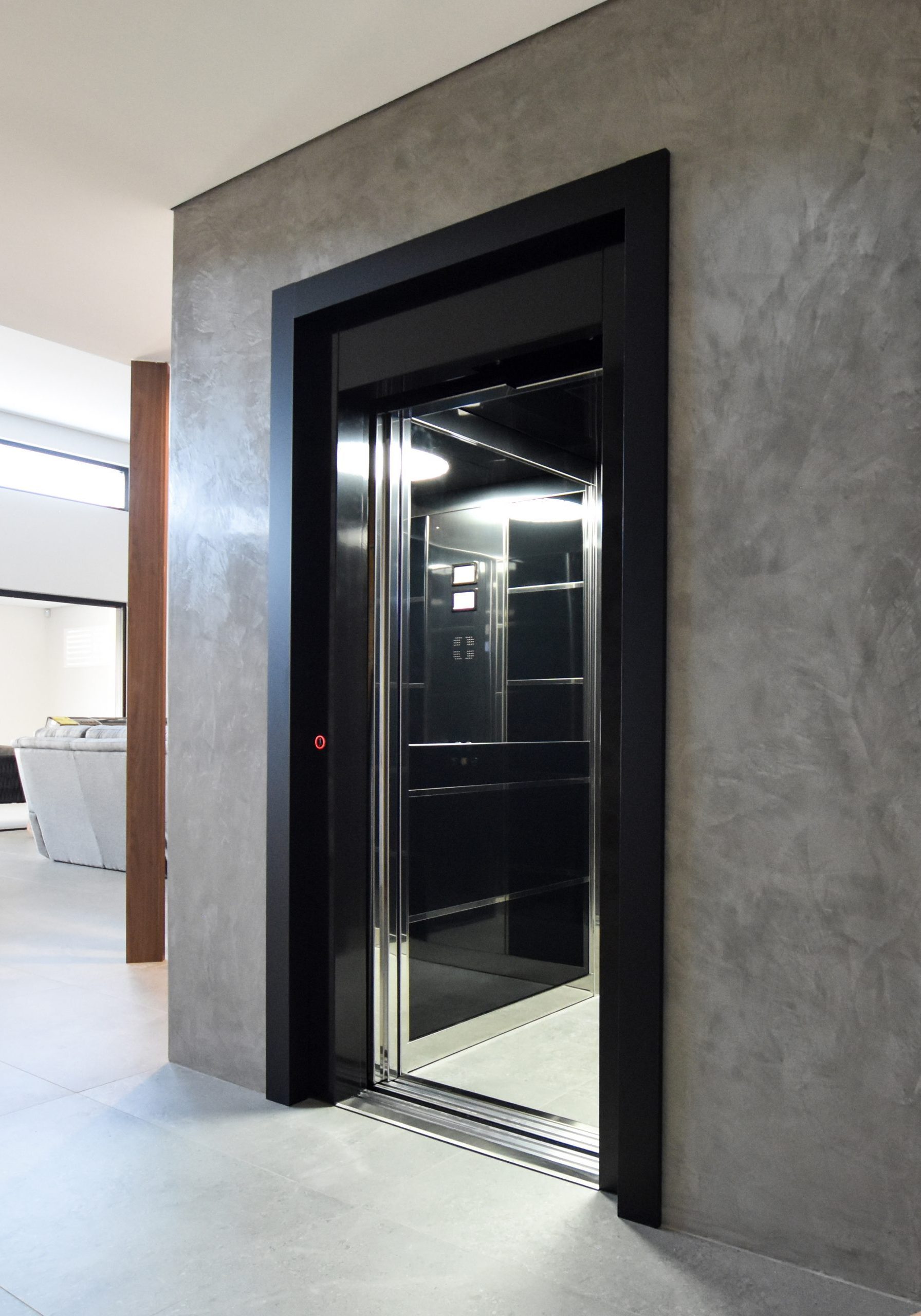 Offering the very best in comfort and luxury living, the Royal residential lift's automatic sliding doors and elegant styling gives homeowners a quieter and smoother ride made to suit any existing home design. Lift cabin sizes can be customised to suit existing lift shafts, provisions, and house plans.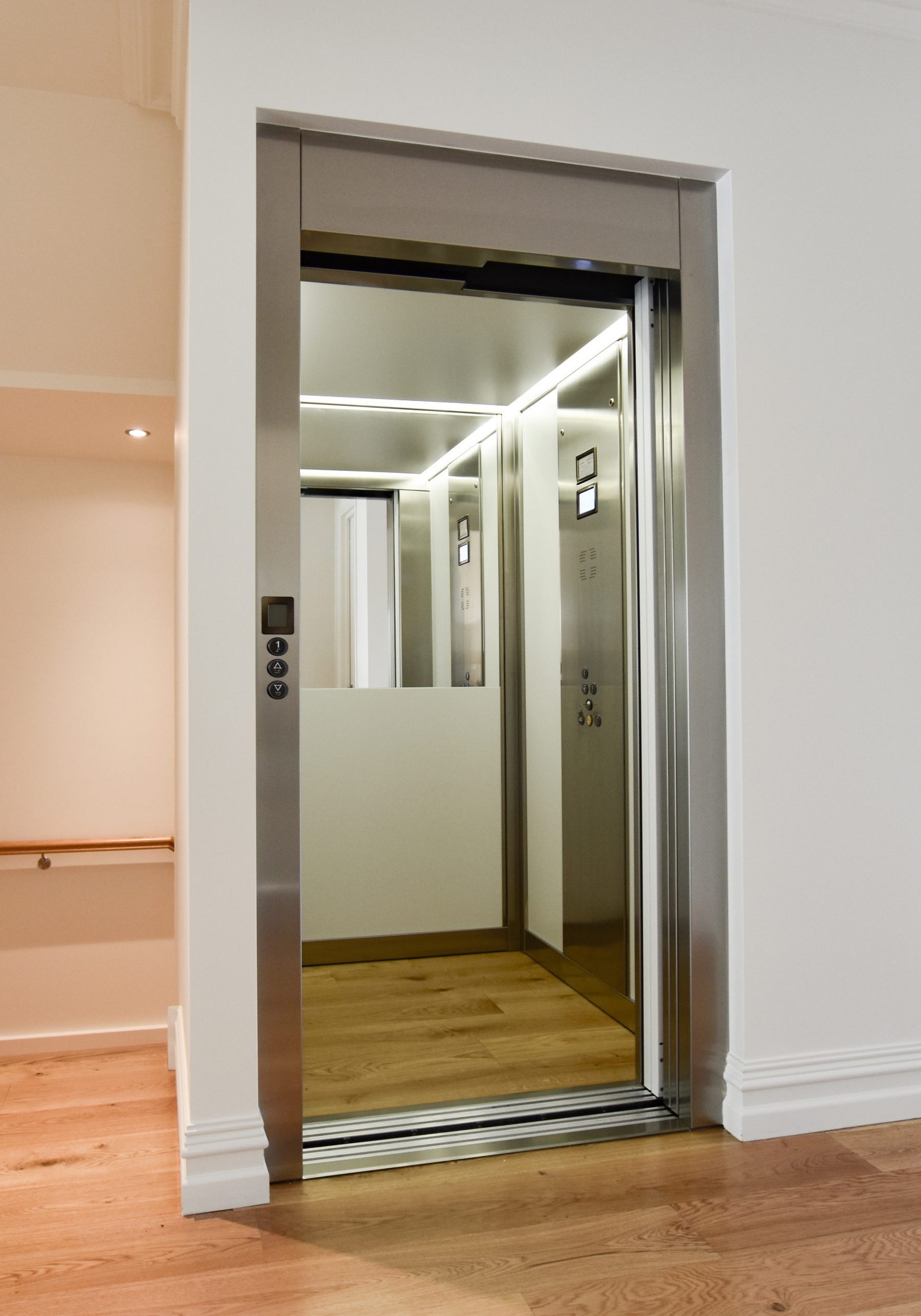 Captivating the hearts of many homeowners, builders and architects, the Jewel home lift is Australia's most sought after residential lift. With all the benefits of a powerful commercial elevator and luxury styling of a 5-star hotel, the Jewel domestic lift offers you a faster, smoother ride coupled with beautiful European design, comfort and quality.
Recognised for its prestigious design Australia-wide by architects and designers, the Round Panoramic elevator takes personal lifts for homes to another level. With a customisable lift shaft structure made to match any curved or round space, you'll find the Round Panoramic to be a standout feature suited for the most illustrious homes in Perth.
Want to install a home elevator for your existing property? 
There are many reasons why you may consider installing an elevator in your existing home, including a wheelchair lift for a house, making it more accessible so you don't have to move.
Retrofitting domestic lifts in Perth can often be more affordable and cost-effective when compared to those of moving home. Speak to an expert on how much a retrofit home elevator costs for your home.
Already have some ideas in mind?
Start with a free design consultation & showroom walkthrough
Discover how to future-proof your home and increase the value of your investment property. From showroom to handover, our simple lift solution helps homeowners and investors make the right decision about what residential lift is best for them. 
*Customise home elevator lifts with an expert
Get up close and personal with the all different types of home lifts & elevators available, step into a wide range of life-size cabins, and get hands-on with all the different features. 
Find the right size lift, customise lift interior design and features suited to your needs and specifications, and get all your questions answered with an expert designer in our lift design studio.
Walk away with a complete picture of what your lift design will look like and how it will integrate with your home's interior and plans.
Receive a detailed quote & outline, from build to handover, of the work involved and who's responsible, and how we'll help manage the entire project for a smooth and seamless experience. 
WATCH OUR CLIENT TESTIMONIALS
What are the benefits of installing a home elevator? 
With more residential developments turning towards multi-level, two-storey living, a residential lift has become an essential for ageing families, people with disability or mobility issues. The benefits of installing a home lift:
Improve Accessibility
Ageing families, elder relatives, children, people with disability or limited mobility, even your pets! Can now move safely between levels.
Add Convenience
Enjoy the convenience of being able to easily transport your groceries, luggage, laundry, rubbish, even prams.
Future-Proof
Building or renovating? A home lift allows you to plan for the future ahead and live comfortably in the home you love without having to worry about moving again.
Increase Value
A residential lift can be a standout feature that can attract more buyers and add value to your home.
Improve Safety
Avoid any falls or injury associated with going up and down stairs.
FREQUENTLY ASKED QUESTIONS
Home lift prices in Australia: How much is a lift for a house? There are affordable lift options on the market with prices of lifts for homes, such as a two-storey residential home, can range from $35,000 to $65,000. This can include compact home lift prices and larger domestic lift costs. The cost to install a lift in a house excludes additional building works and various other factors.
The simple answer is Yes! At West Coast Elevators, we are confident in our ability to install a lift into any existing residence and can engineer different types of certified metal lift shafts. Any additional building works may affect the overall residential lift costs.
Our range of house lifts for sale are capable of around five or six 'stops'. This is the equivalent of about 12m of travel.
Every home is unique, but you will find there are a wide range of lifts available including small lifts for homes that are tight on space. We recommend visiting our showroom as the best place to start. Here, you'll be able to get up close and personal with varying lift sizes and how they can be customised to match your home design.
Find out the best location for a lift installation in your home or request a call back with one of our elevator specialists.
After the manufacturing process is complete, the installation time is about 2-4 weeks. 
Should you need to accomodate a wheelchair, we can advise which lift style, cabin sizes and door openings are suitable.
Not sure what residential lift is right for you?
No matter what type of lift you require or how much space you have, we can provide a customised lift solution to fit your needs. 
Looking for inspiration?
Keep up to date with the latest trends on commercial & house lifts in Australia