Safety, inclusivity and a soaring school spirit led the way in this impressive retrofit for Living Waters Lutheran College.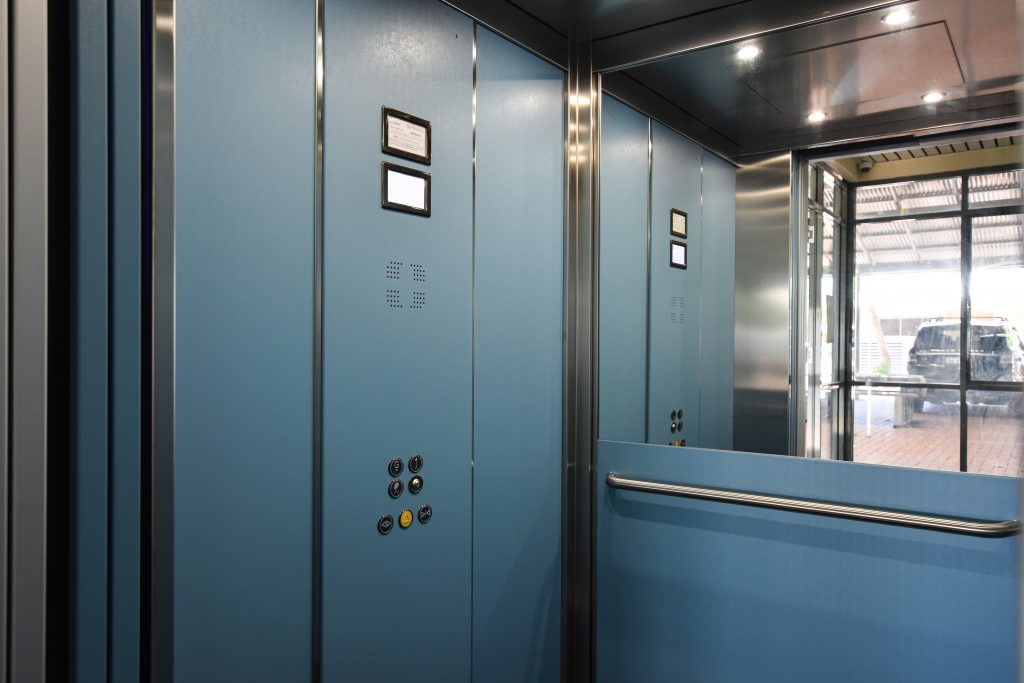 Location
Warnbro, Western Australia
Client
Living Waters Lutheran College
Elevator design
Crown Commercial Lift
It takes many hearts and hands to make a school thrive. So when Living Waters Lutheran College came to us to futureproof the accessibility of their facility and provide a safe and welcoming environment for all who attended their secondary college, our hands swiftly got to work to retrofit their new DDA compliant Crown Commercial Lift.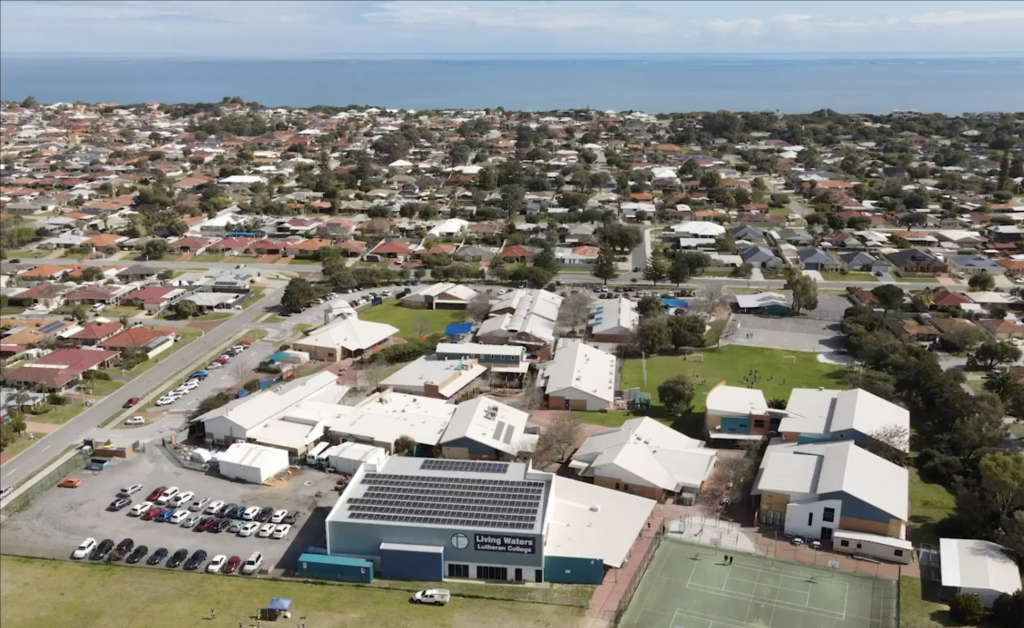 An elevator is a powerful addition to any school. It helps students, teachers and members of the community now and for many years to come. With a new elevator in its secondary college, Living Waters could instantly broaden its community appeal, providing access for those who needed it most. 
To support Living Waters Lutheran College in their pursuit of providing better, we worked with our client through the design and installation process to ensure every feature essential to a school elevator was included and installed to the highest possible standards.
Every aspect of this project was intentional. So while built retrospectively, this elevator was an important feature the school had pre-planned in the building's initial design stages and an elevator shaft was fitted to accommodate its eventual installation.
The lift's placement within the school's multi-storey classroom block was carefully considered, with ease of entry as a big motivator. Ultimately this highly anticipated elevator would be located at one of the main entrances to the building to provide a safe option for anyone who requires assistance in accessing any upper-level classrooms and facilities.
Colour is an integral element to create a sense of community and unity, two important aspects for Living Waters Lutheran College. Much like students wear school colours with pride, buildings and facilities are also united by colour. 
To ensure the elevator retrofit felt intuitive to the school's spirit and the existing building's design, the materials and colours were aligned with their existing palates. This was able to come to life with our vast colour library.


To ensure safe passage to all who would use their new elevator, our clients chose the Crown commercial lift due to its DDA compliant features and its commercial grade durability. On top of its guarantee of safety and reliability, this elevator would also be a stylish addition to the school setting.
It's common knowledge schools are high-traffic locations - children run around with backpacks on, there's equipment moving from classroom to classroom (and let's not mention the flying footballs!). These reasons all factored into the design choice of their Crown Commercial Lift. To ensure durability and a lift that would 'go the distance' we applied anti-scratch skinplates to the exterior and interior, protecting the elevator against all the wear and that comes with a high traffic area.
The floor was also fitted with the client's own Commercial Grade PVC Flooring which married the existing building's aesthetic with the project's design. What's more? Door frames were custom-made by West Coast Elevators to suit the existing space the shaft had to limit the amount of building works.
Uniquely, elevator access restrictions were a 'must have' for the school. That's why a remote keyless system (FOB) was installed, so priority could be given to those students and teachers who need it most.




When construction takes place at a school, it's extremely important to have proper safety measures and protocols in place. So to minimise building downtime, we worked with the school to organise a swift installation at the site. This involved liaising with the school's private security company who were required onsite during all stages of the installation. As there was already a lift shaft in place, our team was able to complete the project in a very timely and effective manner. Prior to hand over, extensive safety checks were completed to ensure the commercial school lift was DDA compliant.
It's the little things that count.

F21PVA Silver Anti-Scratch Italian Luxury Skinplate
B13 Light Blue Embossed Italian Luxury Skinplate

B13 Light Blue Embossed Italian Luxury Skinplate. Half Height Clear Cabin Mirror and Handrail. Cabin Corners, Kickplates & Profiles in Brushed Stainless Steel.

Brushed Stainless Steel with 4x Downlights

674 Black Commercial Grade PVC Flooring