You're on your way to installing your Perth residential lift but exactly how long is the process going to take?
In short, it all depends on a few key factors.
From the decision making process right through to building and installation, your timeline hinges on a range of factors that we will step you through below.
1- Visit a showroom
Maybe the hardest part of your journey to installing a home lift is the first step of choosing the right one for you and your home. We recommend you always try before you buy and visit a showroom so you can get a true sense of what you're after. This process is all about what you want it to look like inside and out so you should take your time finalising the decision for your investment.
Some of the other areas to consider are:
What finishes and features are included in the standard package?
What type of drive system will be used?
What factors of safety are required and included?
What are the available lift cabin sizes (weight, height, depth)?
What are the lift cabin speed and maximum carrying capacity?
What are the ongoing lift maintenance/service requirements and costs?
Once you've spent time thinking about what you really want from your lift, then we will organise the contracts to be signed. Read through these carefully and make sure you fully understand your agreement. Once this is done, we're ready to begin the design, building and installation process.
2- The design and build begins
We will then design the engineered lift drawings. These take about 4-6 days to draw up and will specifically indicate to the loads, measurements and exactly what is required on site for the build. Once these drawings have been completed it is then a process of fitting the installation into your building timeline. We will then send a builder liaison to your building site to survey the installation space and address any site requirements. The surveying of the site will be ongoing over the course of the build.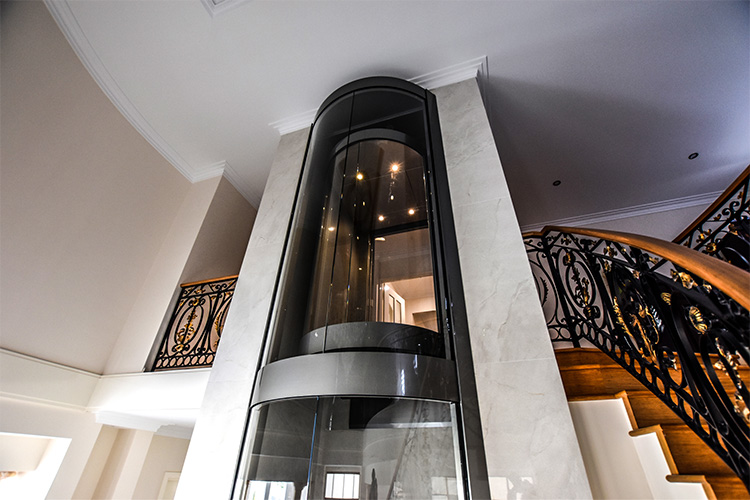 3- Ordering your final finishes and lift parts
While the design nitty gritty and building preparation is in the works, we get you into the showroom to select your final finishes. This process can take quite a while if you're yet to settle on any finishes in your new build. For those who are retrofitting it can be a much simpler process. Once decided, all your lift and finishing parts will be placed into manufacture, packed and shipped from Italy. Our usual lead time from manufacture approval to delivery stands at approximately 16 weeks.
4- Site delivery, installation and comprehensive testing
Once your lift is delivered we will organise a pre-installation site inspection and arrange an installation date. We generally recommend allocating 2 to 4 weeks to install your lift once the installation commences. We will then perform a series of electrical and mechanical quality assurance tests to ensure your new elevator is safe and declare it ready to use.
While every client's timeline and journey is unique, we always ensure you're across every part of your installation timeline. To get started choosing your new home elevator visit our showroom or contact us for a free quote.