As a business owner, you've likely thought about what you can do to improve your building's accessibility. While safe access is a building compliance requirement for most commercial buildings in Western Australia, there is confusion about which type of lift to install.
In fact, little is known about the differences between a platform lift and other types of elevators. Both options provide a range of benefits to both smaller sized and large sized businesses AND add significant improvements to your building's access (and still meet compliance!).
However, platform lifts are becoming a more popular option for Perth businesses who have limited access to the building at the front or back of the premises.
Before diving into an elevator purchase head-on, take a scroll with us to discover what you need to know about platform lifts.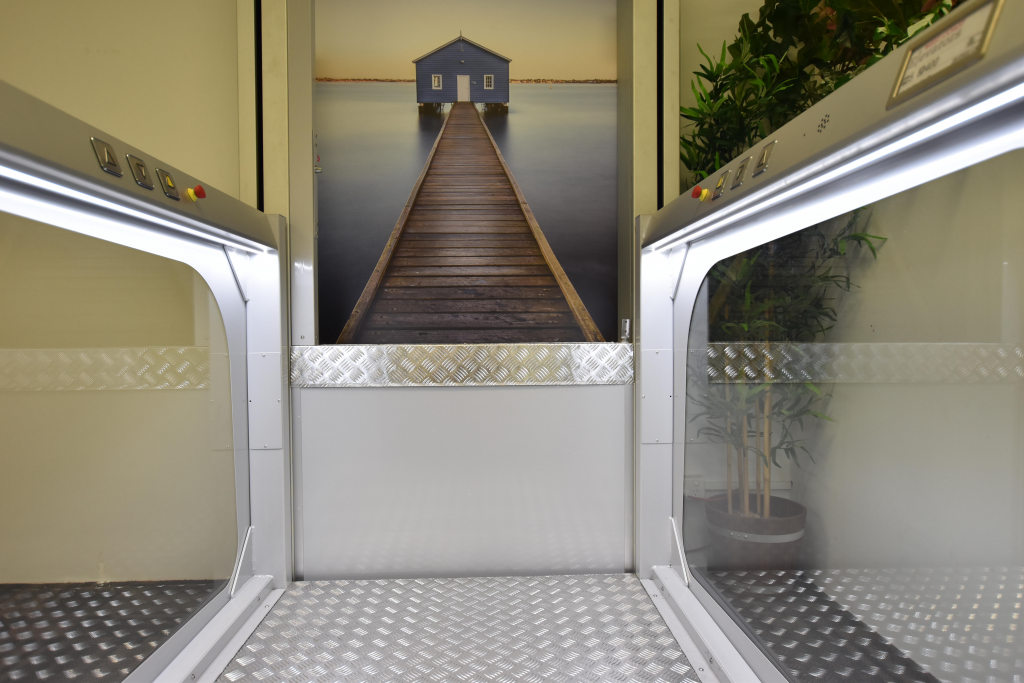 What is a platform lift?
Platform lifts are usually smaller commercial lifts (without a top ceiling panel) which assist people with mobility issues to safely travel between two midsize levels without any hassle. This style of lift is most appropriate for buildings that have a small flight of stairs and levels, rather than a multiple storey building (which would better suit a larger commercial elevator), as it is a space-saving solution which does not require a lift shaft.
What is an elevator?
An elevator is a mode of vertical transport, which contains a cabin inside a shaft to carry passengers between multiple levels of a building. It can be utilised for disability access and even special emergency use if it meets certain regulations. This style of lift is recommended for larger buildings with multiple floors.
5 must-knows about platform lifts
1. Compliance
One of the largest motivators to improve the accessibility of your business is the law. There are countless regulations to consider about adequate access, such as the SAA (Australian Standard AS) and the DDA (Disability Discrimination Act) lift codes. With these rules come potential vulnerabilities to your business. So it's important to consider how you can increase your business' access. You need a lift that's reliable, so your customers and staff don't get stuck or delayed. The platform lift is a fantastic solution to come in line with these regulations and receive your certificate of occupancy quickly.
2. Cost of a platform lift
Compared to its alternatives, such as an elevator, a platform lift is a more cost effective solution. In Western Australia, DDA compliant commercial elevator prices can start from $55,000 (+gst)*. Whereas the cost of a platform lift can start from $34,000 + GST. The reason as to why the platform lift is more affordable is due to the nature of the lift design, fewer levels tops, less installation labour and fewer materials required. The prices may differ based on which lift manufacturer you use and the quality of their product. So if you have a smaller sized business which doesn't require a multiple-storey elevator and shaft, a platform lift will save thousands of dollars.
*(Current market pricing from September 2021)
3. Safety features of platform lift
Platform lifts offer safe immediate access to any existing or new commercial building. This reduces the risks of falls in people with mobility problems by providing an alternative to staircases. According to the Australian Institute of Health and Welfare, 6.3% of falls in 2014 – 2015 were caused by tripping on stairs. Reduce your risk of liability by installing a platform lift. With a platform lift, your chosen installation company should include these safety features: auto-dial phone, emergency battery backup and cabin lighting in case of power failure, anti-slip aluminium floor, clear safety glass panelling with LED strip lighting, overload alarm and 24 x 7 local service support.
4. Lift load and size capacity
The platform lift can normally hold up to a maximum of 400kg and is 1100w x 1400d (mm) in cabin size. This is more than enough room for a person with a wheelchair and their carer to safely fit in the lift. Its configuration is designed considerately to accommodate disability access needs while not taking too much space in a business.
5. Travel distance
Designed for smaller distances, the platform lift can vertically travel up to 2 metres. This distance should cover at least one to two small levels. So it's perfect for a smaller sized building.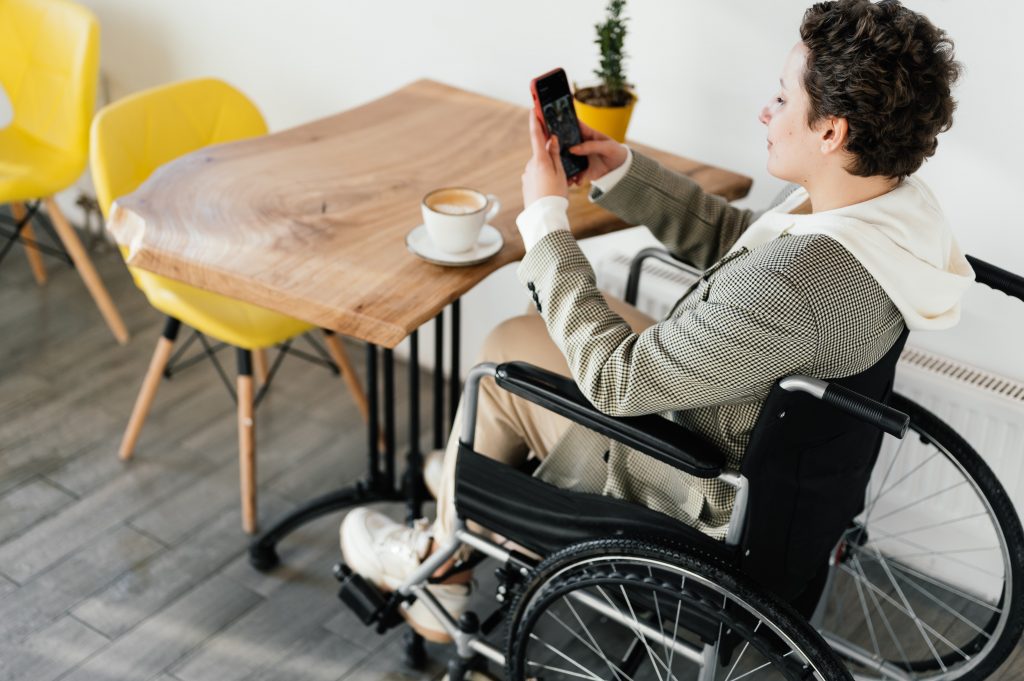 At West Coast Elevators, we are incredibly proud of the fact that we source our materials direct from Italy and manufacture our elevators there too. Using only the highest quality European materials and engineering reflects in the longevity of our lifts, which can last over 30 years before needing any major updates.
For information tailored to your space, you can get in touch with us here. Alternatively, stop by our Belmont showroom to meet the team, test out our demo lifts and explore your options.