So you know you need a commercial lift in your building, and you understand it needs to be DDA compliant. But how much does a commercial elevator cost in Perth?
You want high quality – that's a given.
You need a lift that's reliable – you can't have customers, patrons or staff getting stuck or delayed.
And you want to get the job done in a timely and efficient manner – you don't want this installation process to put strain on your business.
While price does alter due to a few factors and your business's needs, you might be surprised to learn that even with all of these important factors, a commercial elevator is more cost effective than you think. Read on to discover the starting price of a commercial elevator in the Perth market and exactly what elements you need to be aware of which can impact the cost.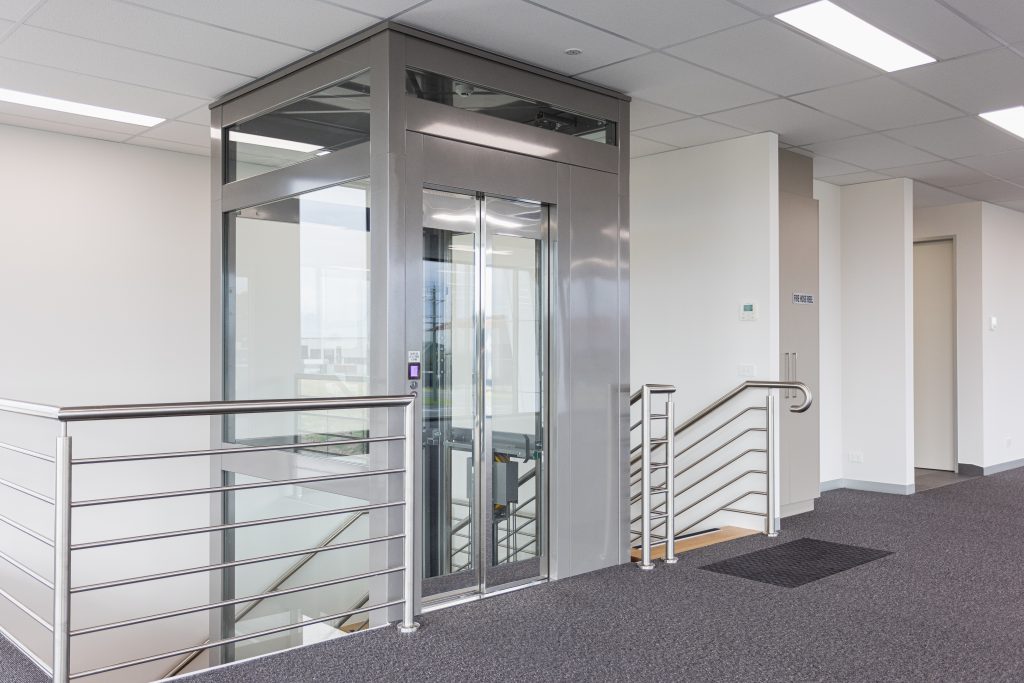 The price of a commercial lift in Perth
So how much does a commercial elevator cost? In Perth, expect the price of a 2-level DDA compliant commercial elevator to start from $55,000 (+gst)*
*(Current market pricing from May 2021)
However, the cost fluctuates with the five main factors we will cover below.
1. Elevator travel distance and number of stops
Naturally the travel distance and number of stops required will influence price when it comes to your commercial elevator installation. On average, there is usually a travel distance of about 4 metres between floors, but if you're lucky enough to have a building with beautiful high ceilings, the travel distance will increase accordingly. Along with this, the number of floors needing to be serviced will also influence the lift travel distance and cost due to more materials and time needed, plus extra sets of landing doors for each floor.
We like to be upfront and transparent with our costs. No one wants to be hit with a surprise fee after everything is completed and it's too late to go back! Because every space is so unique, our team of experts will assess your space and give you a detailed quote before you make any big decisions.
For more information on elevator levels, read our blog post "How high your Perth lift can go" here.
2. Commercial lift size
Perhaps you work in a hospital or healthcare facility. A small cabin is just not going to cut it when it comes to patient transport or moving stretchers about the place – especially in a hurry. Or what about factory workers? If you're moving products, equipment and large materials, some extra space would definitely come in handy. Maybe your building just gets really busy and you want to fit as many passengers as possible without them being sardined in.
Whatever the reason, you can certainly increase the size of your commercial lift cabin to meet your needs. This can add a little extra on to your total cost, but the convenience a larger elevator can bring to your business is well worth it.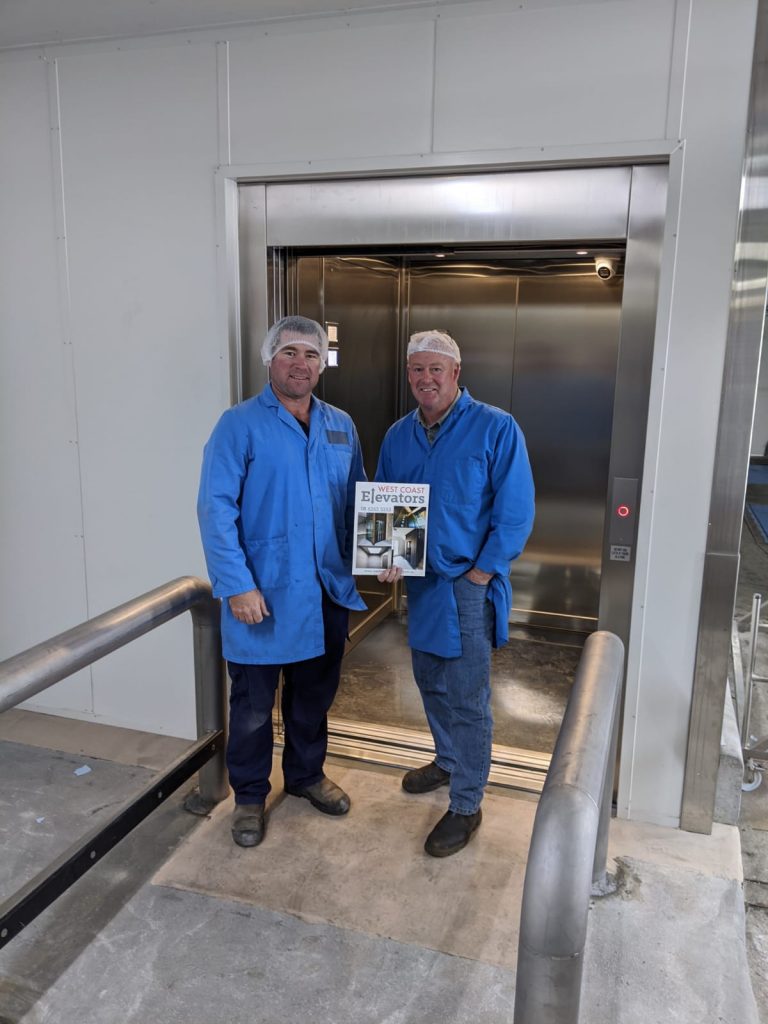 3. Elevator design
There are plenty of different elevator designs available, and if you want to level up your space's luxe factor, you can choose from a wide range of stylish design solutions. However, a good lift company will enable you to customise every little detail of the look so your lift fits in with your existing building aesthetic and its surroundings. You can invest in beautiful light fittings, wooden floorboards and even luxurious cabin wall materials! You can see how the more luxe you go, the more impact there will be on your end cost.
The most cost effective design is our popular and fully DDA compliant Commercial Crown lift (touted for its sleek, stylish design) but other options include the Crystal Mini Lift – Series II (perfect for low-rise wheelchair access), the Commercial Maxi lift (great if you really need something extra powerful which can reach higher floors than our other options) and the Commercial Stretcher lift (with its extra spacious cabin if you need lots of room.)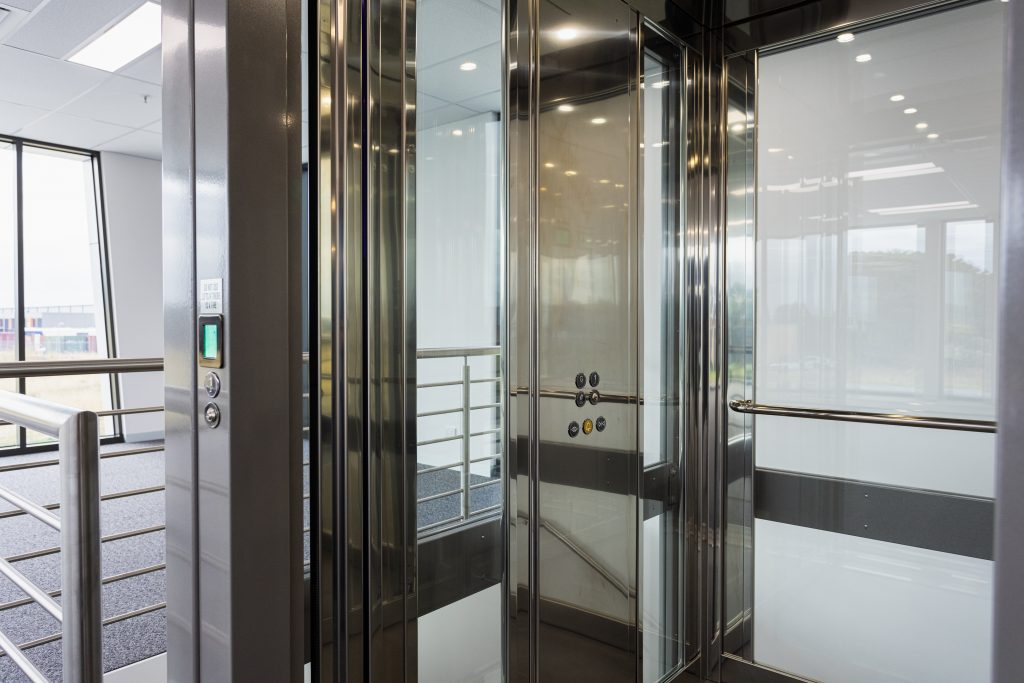 4. Quality of materials used and lift manufacturer
You may find elevator companies that can promise lower prices but this comes at a hidden (and expensive cost). The old saying 'if it sounds too good to be true' rings very true, and these lower prices can usually be attested to corners cut when it comes to the quality of materials and manufacturing used. It's important to do your research and if a lift supplier is reluctant to tell you where they source their materials and manufacture their elevators, this is a big red flag.
5. Where and how the elevator is built
Deciding where to actually install a lift in your building is an important decision. It needs to be carefully considered with these key questions to be answered first:
What are the structures which exist around where you envision the installation?
Does it make sense? The location needs to be functional and easily accessible.
What renovations will be required? While almost anything can be done, costs depend greatly on reconfiguration of any plumbing and electrical work, or structural walls.
One of our skilled experts can assess your space to help you determine the best location with all of these factors considered.
At West Coast Elevators, we are incredibly proud of the fact that we source our materials direct from Italy and manufacture our elevators there too. Using only the highest quality European materials and engineering reflects in the longevity of our lifts, which can last over 30 years before needing any major updates. The industry average for elevator longevity is 25 years, however, you will find that some cheaper companies may struggle to make the 10 year mark. While you may save $5-10k now, it's going to cost you a whole lot more to install a new lift every 10 years.
For information tailored to your space, you can get in touch with us here. Alternatively, stop by our Belmont showroom to meet the team, test out our demo lifts and explore your options.