Home renovations have risen greatly in popularity over recent years thanks to TV shows such as The Block and House Rules, which have shown Aussies that in order to bring your dream home vision to fruition, you don't need to move or buy new.  If you've jumped on the bandwagon and are thinking about renovating your own home, you will no doubt be wondering how this can be carried out in the most cost-effective way, without compromising on quality and style.  Check out some of our tips below on where to spend and where to save to get the most out of your project, whilst sticking within your budget.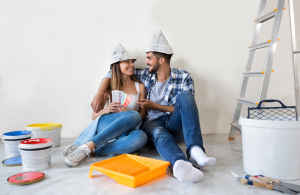 DIY
Some jobs legally require a qualified tradesman to carry them out, such as plumbing and electrical work, however there are lots of other things that can be done yourself (ideally with the help of a mate or two!) to help you save on costs.  Ripping up old carpet, installing a flat pack kitchen, painting and landscaping are just some of the things you can undertake yourself to keep costs down.  Some important things to consider are whether the job is worth your time and effort, whether you have the right knowledge and tools available to carry out the work appropriately, and the risks involved in undertaking a task yourself.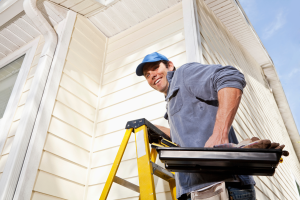 Leave important jobs to the experts
While there are many cost-saving benefits to DIY, not doing things correctly can lead to paying a lot more than necessary in the long run.  Important jobs such as plastering, waterproofing, asbestos removal, and roof repairs, are some of the things that should always be left to the professionals to avoid any mistakes (which can cause major problems in the long run), as well as preventing safety hazards.  As mentioned, any structural, plumbing or electrical work should always be carried out by a licensed professional.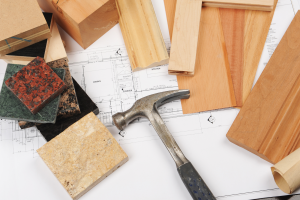 Consider second hand
The new year is all about unique design and moving away from predictable furnishings.  A great way to incorporate this new interior design trend in your renovation is to source pre-loved items from websites such as Gumtree or Facebook Marketplace, as well as local garage sales or flea markets.  Not only will this save you a great deal in cost, you'll also be adding character and a personal touch to your home.
Make the most of clearance items
Particularly if you are renovating to sell, making the most of clearance items and materials is another great way to save big on costs.  Things such as tiles, carpets, and bathroom vanities are great areas to utilise these cost-saving options, while still maintaining functionality and style.
Focus on decorative fixes
If re-doing whole rooms isn't in the budget, there are small cosmetic changes you can make that will make a big difference to the aesthetic of a room.  This can be as simple as changing the cushions in the lounge room, or adding feature lamps to your bedside tables.  If your bathroom is in desperate need of a makeover, consider upgrading your vanity, or even just updating your fittings, as well as installing a new mirror – the bigger the better, as this gives the illusion of a bigger space.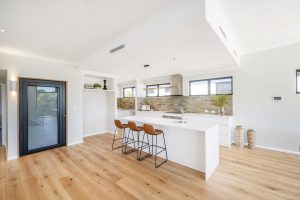 Splurge on the kitchen
The kitchen is the heart of any home and a natural gathering spot for family and friends, so it makes sense to prioritise this space in your budget.  A well-equipped kitchen can also significantly increase the value of your property and gain the interest of prospective buyers.  Consider things such as adding a kitchen island and upgrading the cabinets and benchtops.  Decorative pendant lighting is another great way to add a touch of luxe and catch the eye of visitors.
Retrofitting an elevator
Not only does installing an elevator improve accessibility within your home, it also future-proofs and adds value to your property.  Looking at your home, you might think there's no room to add an elevator, but you'll be surprised to learn that a lift can be retrofitted into almost any space! West Coast Elevators offer complete design flexibility and can custom design your lift to best suit any available space.  Installing an elevator in a house is much more affordable than you think, and with a West Coast Elevators' lift, you can be assured you are receiving the highest quality, Italian-made residential elevator, that will serve your needs for many years to come, as well as increase the value of your home.  No matter what type of lift you require or how much space you have, we can provide a customised solution and help you install a lift to suit your needs.
To discuss installing an elevator in your home, call one of our friendly lift experts today on 08 6263 5253, who will be more than happy to help!
We hope these tips are of use to you in the planning and budgeting process, and we wish you all the best for a successful home renovation!