With the start of a new year comes some refreshing and much needed new interior design trends to liven up your space. Whether you're looking to fit out your new abode or your house is in need of a makeover, check out some of our tips below to add some spark to your home in 2023.
Sleek Appliances
People are turning to bold looks and sleek appliances that integrate with the interior design of their home.  With a Platinum Elevators lift, you can choose from a wide range of premium finishes that can complement the appliances in your home.
Quality, not quantity
This year will see a return to a focus on quality and purchasing products which last a lifetime. When purchasing an elevator, you want to have the assurance that your product is manufactured to the highest standard, European made, meets the global standards of quality and will last for many years to come.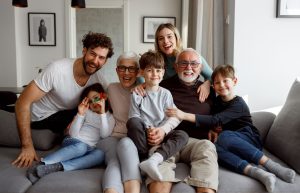 Multi-generational homes
It is becoming increasingly common with the rise in the cost of living in 2023, as well as the multitude of benefits of being close to family, to have three generations of a family living under the same roof.  An important factor in this kind of living arrangement is ensuring that the house has accessibility for family members of all generations. Particularly for the older generation, installing a domestic lift is a great idea to ensure ease of access in multi-level homes.  
Wine Displays 
Do you have an under-utilised basement or rumpus room? Why not make the most of this space and add a small home elevator to your basement, where you can showcase your ever-growing wine collection.  This is sure to be a talking point amongst family and friends!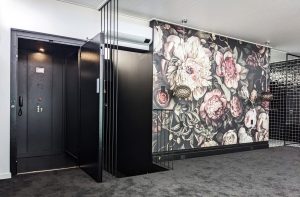 Blending Old and New 
2023 is steering away from minimalism and predictable furnishings, and focusing more on adventurous and unique design. If you're thinking about installing a lift in your new or existing home, why not create an eye-catching juxtaposition of a sleek, modern lift with a nostalgia-evoking vintage wallpaper or carpet.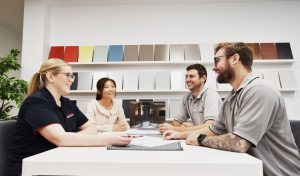 Natural Finishes
It should come as no surprise that biophilic design remains a popular design choice in 2023.  While we can't all incorporate a forest in our living room, we can make the most of natural-looking materials to make us feel closer to nature.  With a Platinum Elevators lift, you can choose from a selection of horizontal timber laminate to make your journey between floors feel more rustic, less industrial.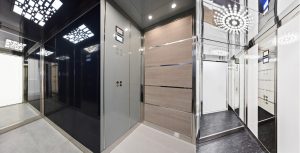 Decorative Lighting 
We all know that lighting can have a big impact on the mood of a room.  Unique feature lighting can be a real focal point and isn't limited to the ceilings of your home.  With a West Coast Elevators lift, you can choose from a selection of designer ceiling lights to add character and a personal touch to your home elevator.  
Now that you know what interior design trends are in store for the new year, get in touch with one of our friendly lift experts today on 08 6263 5253 to discuss how you can bring your vision to life in 2023.