Beautiful infrastructure from around the globe acts as a constant source of inspiration.
Take a look at some of the most amazing lifts from around the world that have inspired us to constantly evolve our craftsmanship and design innovation here at West Coast Elevators!
1. California, USA
All the way from the US, the Steve Jobs' Theatre glass lift stands 12m high. This impressive structure uses helical guide rails to rotate the elevator car 171 degrees, moving it from one level to the next. Milled from solid aluminium, with all components arranged and tuned to create an ideal strength to weight ratio, this lift took over 2 years to build and was designed, engineered and fabricated by seven companies, with the help of the California State Elevator Board. Talk about planning!
2. Gloucestershire, United Kingdom
Next, we showcase the excellent craftsmanship of Grace and Webb. Their laser cutting techniques create complex architectural structures surrounding lift cabins to make each lift unique.
3. St. Petersburg, Russia
If you look around St. Petersburg, the ex-capital of Russia, you will discover many hidden, beautiful vintage structures. Having a lift 100-200 years ago was the epitome of luxury and wealth, so many built through this period are especially precious.
4. Krakow, Poland
We love this lift structure and how it integrates into the home. This is a luxurious example of an external lift adding mobility inside the home as it connects the upper storey with the lower storey. What would you build if you knew you had no limits? #nolimits
5. Sydney, Australia
Located in Sydney, 'The Books House' By Luigi Rosselli Architects, houses a lift that is nothing short of breathtaking. Carved into the rocks on which the home is built, this lift is perfectly hidden at the end of the corridor, as its dark pine doors blend in with the textured walls.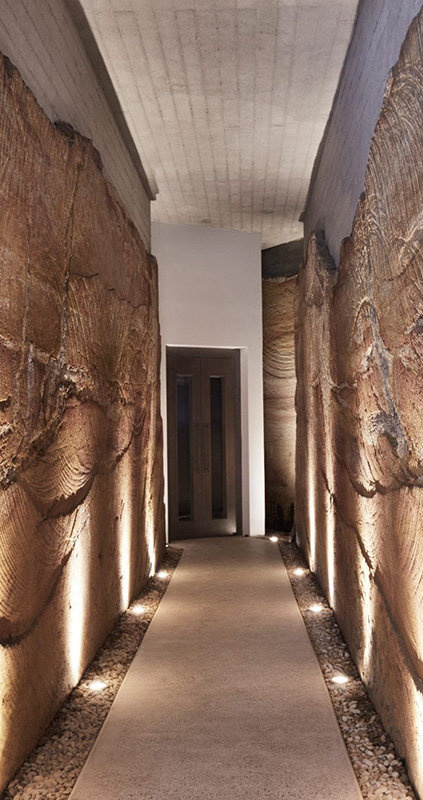 CONTACT US TODAY FOR A FREE QUOTE