Access for all, big and small. Do you need an elevator in your childcare centre?
Most of us know commercial buildings are required to meet accessibility standards. But are you aware childcare centres are held to many of the same requirements?
If you're an owner of a childcare centre or early learning facility, you're probably wondering what accessibility requirements your building needs to take into consideration to stay compliant. To save you a little time and research, we've compiled all you need to know below.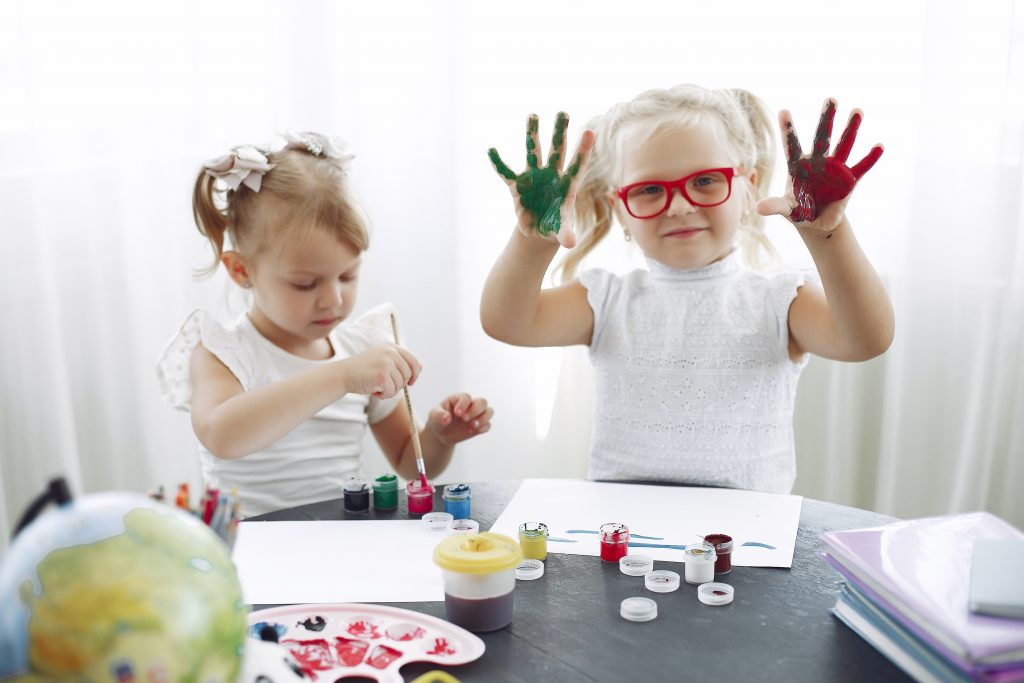 Accessibility requirements for childcare centres
By law, childcare centres are required to provide accessibility solutions to clients and staff with disabilities. This may include:
Accessible car parks
Easy access into the building
Easy access to services and facilities within the building
Accessible toilets, including changing tables.
When you look at how accessible your centre is, the first thing you'll want to consider is whether there are multiple floor levels or if it's positioned on a higher level in an existing building. If it is, then your centre may require lift access for those with physical disabilities.
Daycare centres are required to have lift access
The reason an elevator is so important to childcare centres is to ensure that the service you're providing is inclusive to all, and complying with state accessibility laws. In fact, depending on the layout of your building, without elevator access you may be in violation of the Disability Discrimination Act (DDA). The DDA states that elevators must be available in childcare centres to "link all key areas of the site by pathways that are accessible to prams, wheelchairs and the like [and] provide accessibility to and within that building." – Childcare Planning Guide. Under the DDA, it is "unlawful for an ECEC and school age education and care provider to limit or refuse access to services because of a child's disability." – Australian Children's Education and Care Quality Authority.
Now, while the law is always an important motivator in providing adequate access. There are many other reasons why lifts make life easier in childcare centres. With an elevator you can:
Foster an inclusive environment where children and/or guardians with disabilities can utilise your childcare centre
Reduce risk of stair climbing accidents (childproofing staircases is not always effective)
Allow for easier pram access
Increase the value of the building
Provide an easier alternative to lifting cumbersome items, such as boxes and equipment, up and down stairs.
Now imagine being caught in a situation where you can't provide the necessary assistance or accessibility to your clients. An elevator helps to avoid this, while keeping you up to date with state regulations. It gives your business an edge against others who can't provide the same level of assistance.
Safe elevators for childcare centres
Being a business owner you'll know safety must always be paramount. So when installing a new elevator you want to make sure it ticks all of your safety requirements. With young children under your care, you need to feel confident that your elevator is the safest it can possibly be. With West Coast Elevators, we guarantee our commercial lifts are:
DDA compliant
Built to Australian Building Standards Codes
Registered with WorkSafe Australia
Installed by registered electrical contractors
Include a range of built-in safety features
Available to add on extra safety features.
The included standard built-in safety features for lifts are:
Battery backup and cabin lighting in case of power failure
Automatic return to nearest floor
Full height light curtain protection beams across cabin entrance
Overload alarm and indicator
Creeping speed feature
Digital cabin and landing displays
Led ceiling lights
Braille
Stainless steel handrail
Cabin and landing door enabling keys.
Our lifts are built to include all of your essential safety specifications. But you'll also have the option for further safety feature add-ons, such as auto dial telephone in cabin, landing door indicator, cabin arrival going to each landing, 2 hour fire rated landing doors and voice annunciator.
We also recommend your elevator receives routine servicing and maintenance to uphold its safety. Childcare centres should plan to have their elevator serviced at least once a year to prevent any breakdowns and ensure the longevity of your lift. The best lift companies will remind you of these routine inspections, but it's always good to have it scheduled in your calendar to be prepared.
How much does a commercial elevator cost?
The price of DDA compliant commercial lifts in Perth starts from $55,000 (+gst)*. However, this price can vary based on the elevator travel distance and number of stops, the lift size, elevator design, quality of materials, where and how the elevator is built and the lift manufacturer.
* (Market pricing from July 2021)
At West Coast Elevators, we are proud to use only the highest quality European materials and engineering. This means that our lifts can last up to 30 years before needing a major update. For information tailored to your childcare centre, get in touch with us here, or stop by our Belmont showroom to meet the team, test out our demo lifts and explore your options.