Fire safety. For most people it's an afterthought when they buy a home or lease a building. Why? Because there is the perception that the risk of fire is low. What's important to note is if an incident does unfortunately occur, the impact can be devastating.
We understand this is far from a pleasant thought, but there is good news… You can prepare for an emergency situation*. While this article is not dedicated to complete building safety, we can help you understand more about how elevators can help in an emergency situation, the importance of fire rated elevator doors and WHY you should only purchase a lift with this inclusion.
The benefits of fire rated lift doors
The addition of a fire rated lift to your building can streamline evacuations. This increases your options of exits in the event of an emergency. As fire rated elevators are a safe and quick alternative to stairs, first responders are more efficient in their effort to protect your building and its occupants.
Fire rated elevator doors are built to remain cool and to protect passengers and also reduce the risk of fire entering the lift shaft. Each elevator model and certification will have a specified length of time that it can withstand a fire.
With a fire rated elevator, you can have peace of mind about the effectiveness of your evacuation plan.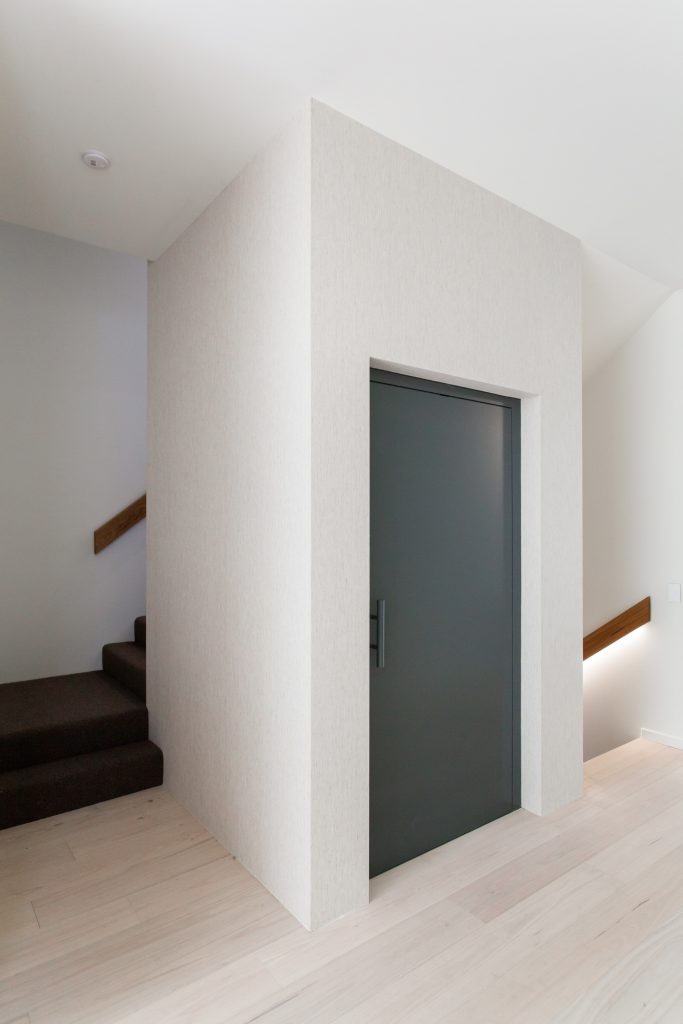 Do elevator doors need to be fire rated?
Lift doors are not always fire rated. For low to mid-rise buildings, you may not be required to have this feature in elevators unless it is specifically intended to be used for emergency evacuations. While it may not be a legal requirement, you have the option to install an elevator that comes with fire protection, or can have it added on.
What are the relevant building codes and regulations?
As the safety of yourself and other occupants are important, it's a good idea to familiarise yourself with the building codes and regulations. Here are the two main ones to consider:
"Section 1007 requires buildings over 120 feet high to have a fire service access lift for use by the fire service and the lift must open onto a lobby of at least 150 ft that has a smoke barrier with a one-hour fire rating except for doors which are to have a 15-minute fire rating." – Australian Building Codes Board
"For lift landings to be used for people to wait during an evacuation, their construction should be fully enclosed and protected either with 1) smoke-proof elements and pressurisation if the building has a sprinkler system; or 2) fire-resistant and smoke-proof elements and pressurisation if the building does not have a sprinkler system." – Australian Building Codes Board
How to get a fire rated lift
When you opt for a lift that can be used for emergency evacuations it helps firefighters to save lives faster and upgrades your building's overall safety. In saying this, you will want an elevator that is high quality and is certified safe. That is why West Coast Elevators not only use world-class Italian-made products but also ensure they comply with the DDA and NCC (Building Code of Australia). When we eventually see you again after handover, it is for a scheduled service and safety audit.
At West Coast Elevators, you can choose from a select style that comes with 2-hour fire rated doors included, or you can add it onto any other lifts in our store.
To ensure you get the best lift for your safety needs, visit our fully operational Belmont showroom.

*For formal building fire safety advice please contact your local fire department or council.