Installing a residential lift is exciting! Not only does it promote accessibility to your home and ensure your comfort for years to come, but, with the right design, it can also be a luxurious addition to any space (which is sure to incite envy amongst all your guests!)*
If you're on a research mission to educate yourself on the lift installation process, the design and even the cost of an elevator, the amount of information you will come across (and which you need to consider) may become overwhelming.
Our recommendation? Start by deciding the best location to install a lift in your home.
Once you've got that down-pat, everything is easier… Phew.
Read on for what you need to know.
Places you can install a home lift
Before we cover off in more detail what you need to consider when selecting a spot for your home lift, and what the best place to install a home lift is, these are a couple of popular locations we commonly see:
Adjacent to stairwell or in the stairwell void
Garage through to upper levels
Inside closets and cupboards
Outside the home – you can have a lift shaft built on the external wall
The master bedroom or a bedroom of a family member living with disabilities
The main living or entertaining space.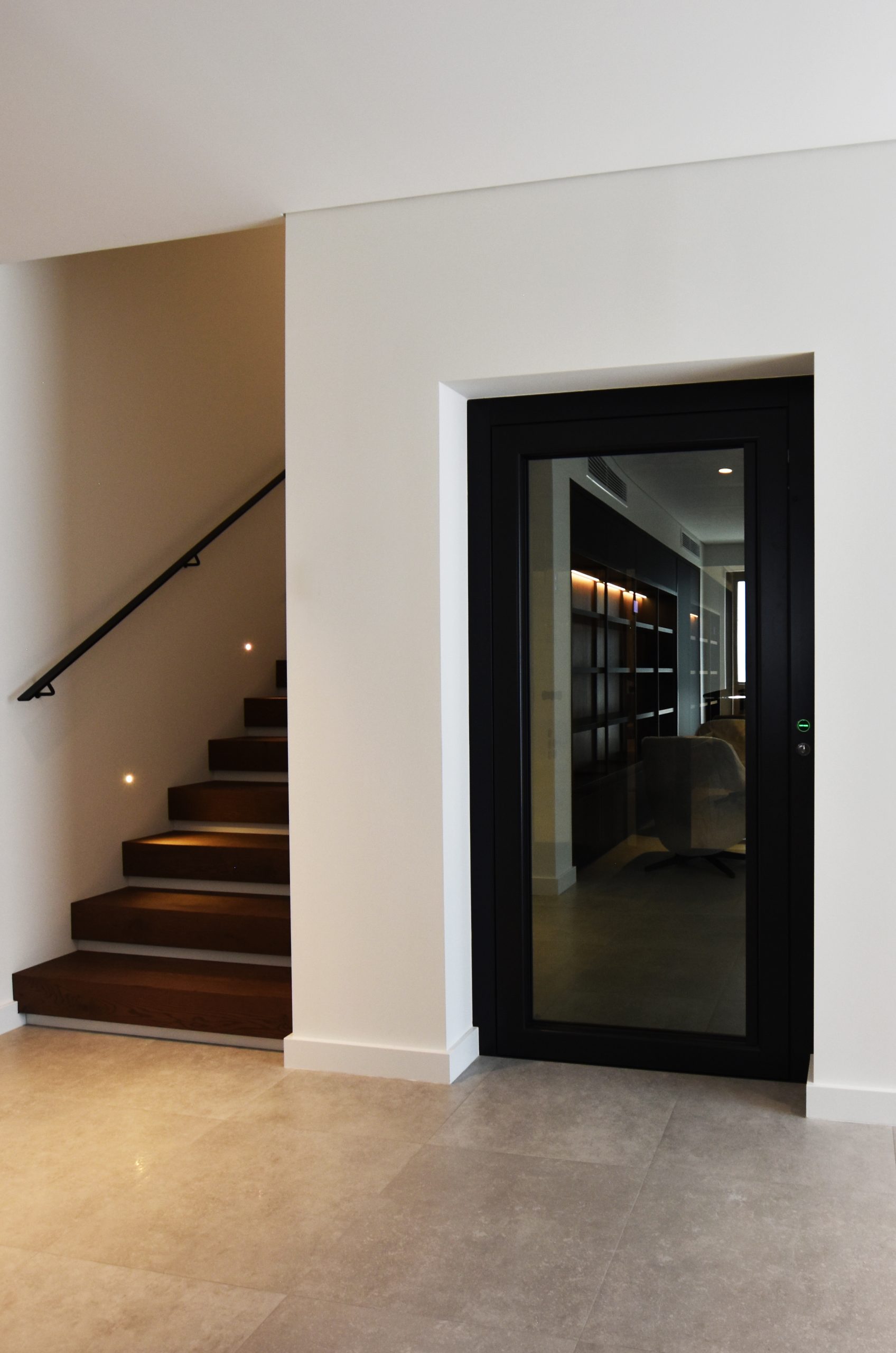 Key considerations when choosing the best location for your Perth home lift
Home lifts have come a long way from the space eating, clunky contraptions of the past. So contrary to popular belief, a lift can be a sleek and luxurious addition to any home… and fit into the smallest of places. Here's what you need to consider:
1. Accessibility to the home
How will your chosen lift location promote accessibility to each part of your home? For example, if you want your lift to help you enter and exit your home, the property's entry points would be the determining factor for installation location. Or, if you want help getting up and down internal stairs, you want the lift to be functional but not block access points or interrupt features of your home.
2. Where you spend the most time
Is there a room in particular that you would most like to have lift access? Many homeowners want their residential lift to provide access to the most frequently used rooms in the house. Often their bedrooms or a kitchen/dining space.
3. Size and spacial needs
Where will it fit? It's important to consider the size and spatial needs of an elevator. While you'll be pleasantly surprised to find just where we are able to fit a residential elevator, it still will have an impact on the final lift location.
4. Visual aesthetics
Where will an elevator look best in your space? After all, this is your home! We believe the design should feel intuitive with the flow of your space and supplement your home's existing design. Consider these two options:
A feature piece
Depending on the elevator design you choose, you may want a location that sets your lift up as a feature piece for the home, drawing the attention of all who visit
Seamless integration
You may want a lift that blends seamlessly into your space, allowing the rest of the room to shine.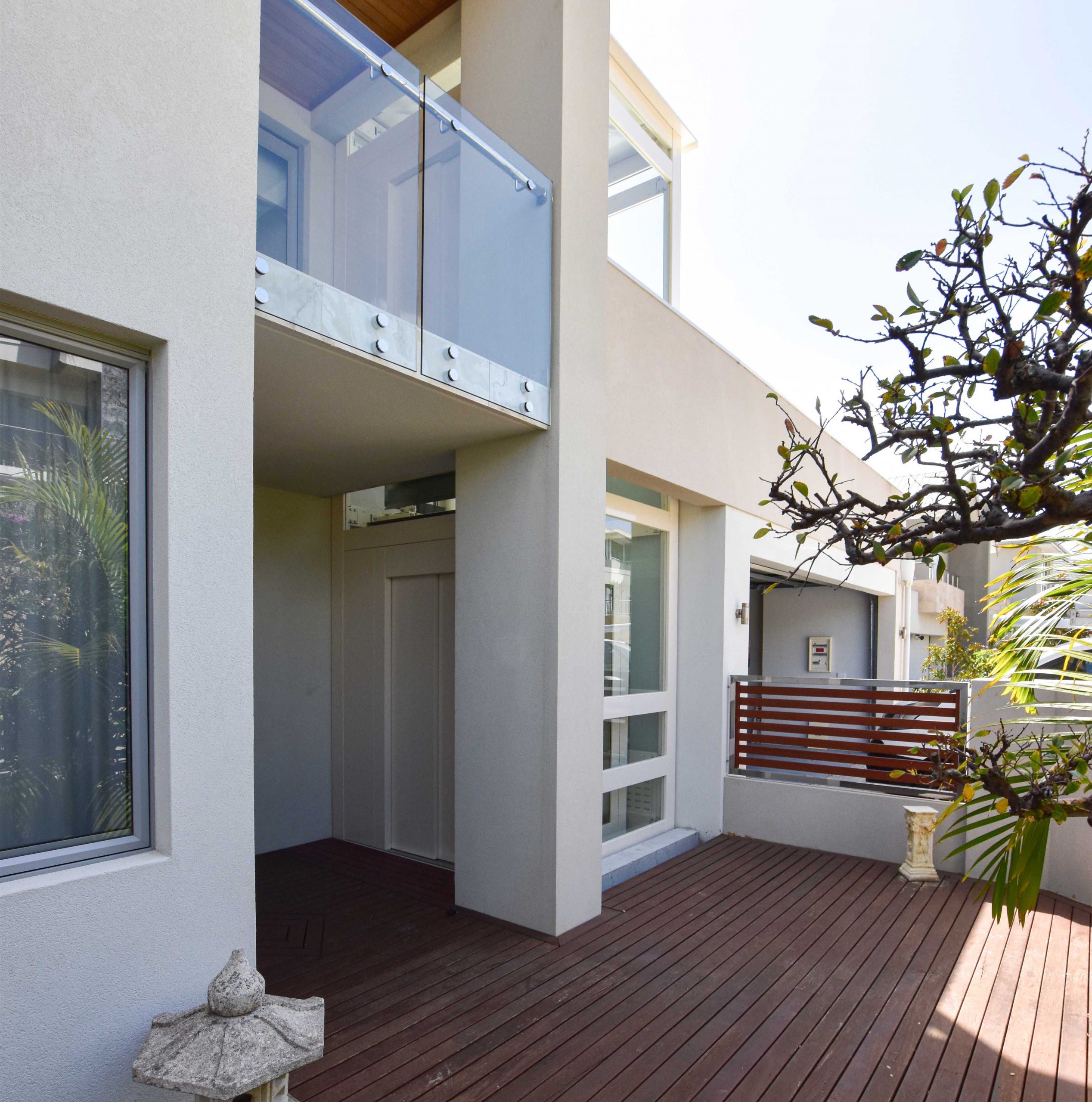 The best places to install a home lift
While the 'best' place to install a home lift is the one that works for your preference, space and needs, there are a couple of recurring location choices we see time and time again. And, they're popular for a reason. These areas tend to work best with the natural flow and existing structure of the home and provide great functional benefits too.
Home lift location #1 – The staircase
Usually, a staircase is already located in a prime location of the house which provides access to all floors. So you can either install your lift in an adjacent position to the stairwell, or if your stairwell has a bend at the halfway point, you can install one in the empty space and have the stairwell wrap around your elevator shaft.
Having the stairs wrap around the lift shaft is one of the best ways to minimise space and also gives your home a luxurious edge.
Home lift location #2 – The garage
The garage can make it easy to come and go from your home and makes moving heavy items to and from the car a breeze! The only additional consideration here is whether or not the space above your garage is also suited for lift access.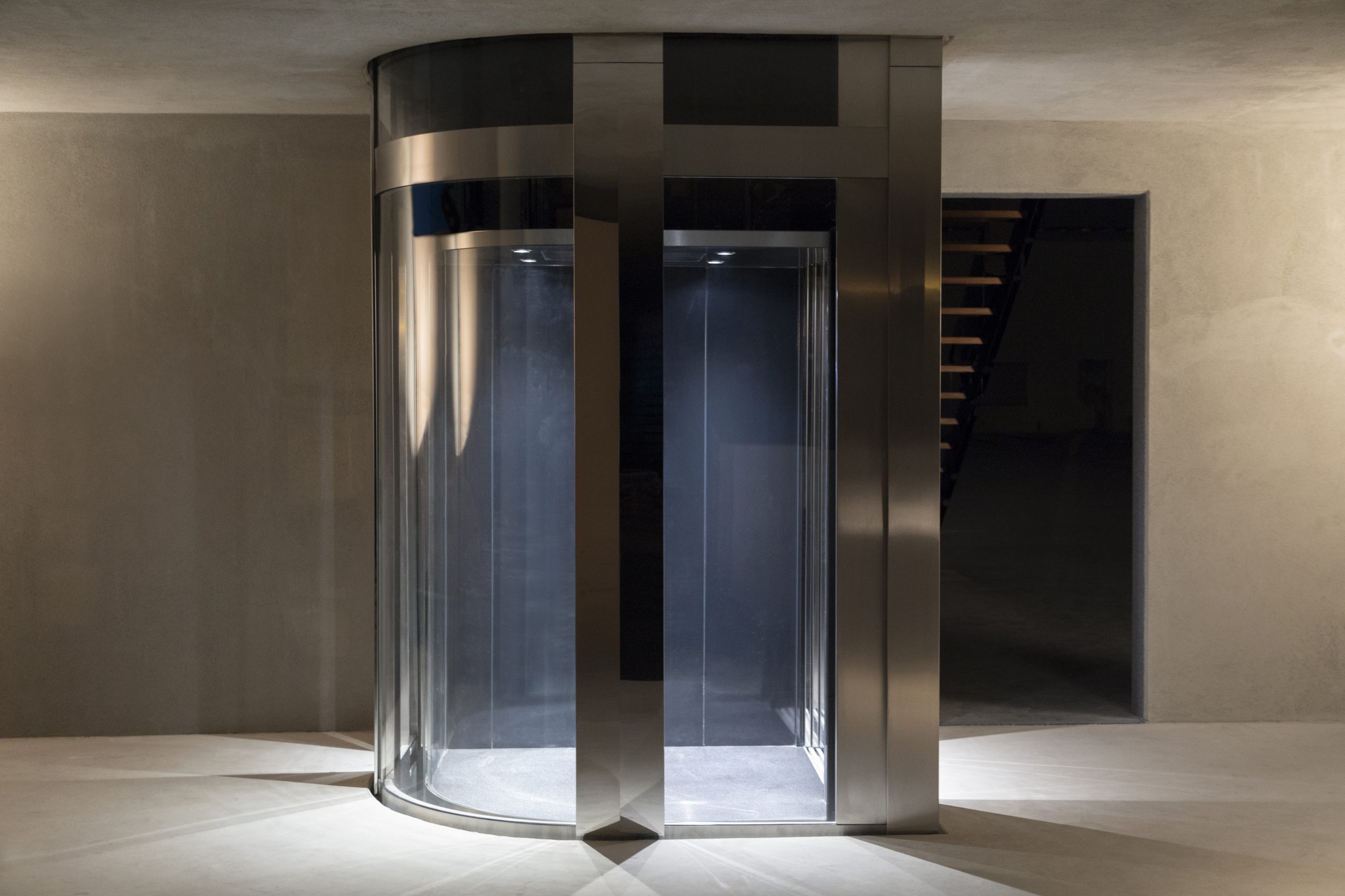 Home lift location #3 – Nearby important rooms
Choosing to install your home lift within close proximity to the rooms you use the most can greatly support your comfort and independence within the home. Common locations include the kitchen-dining areas, living room and bedrooms.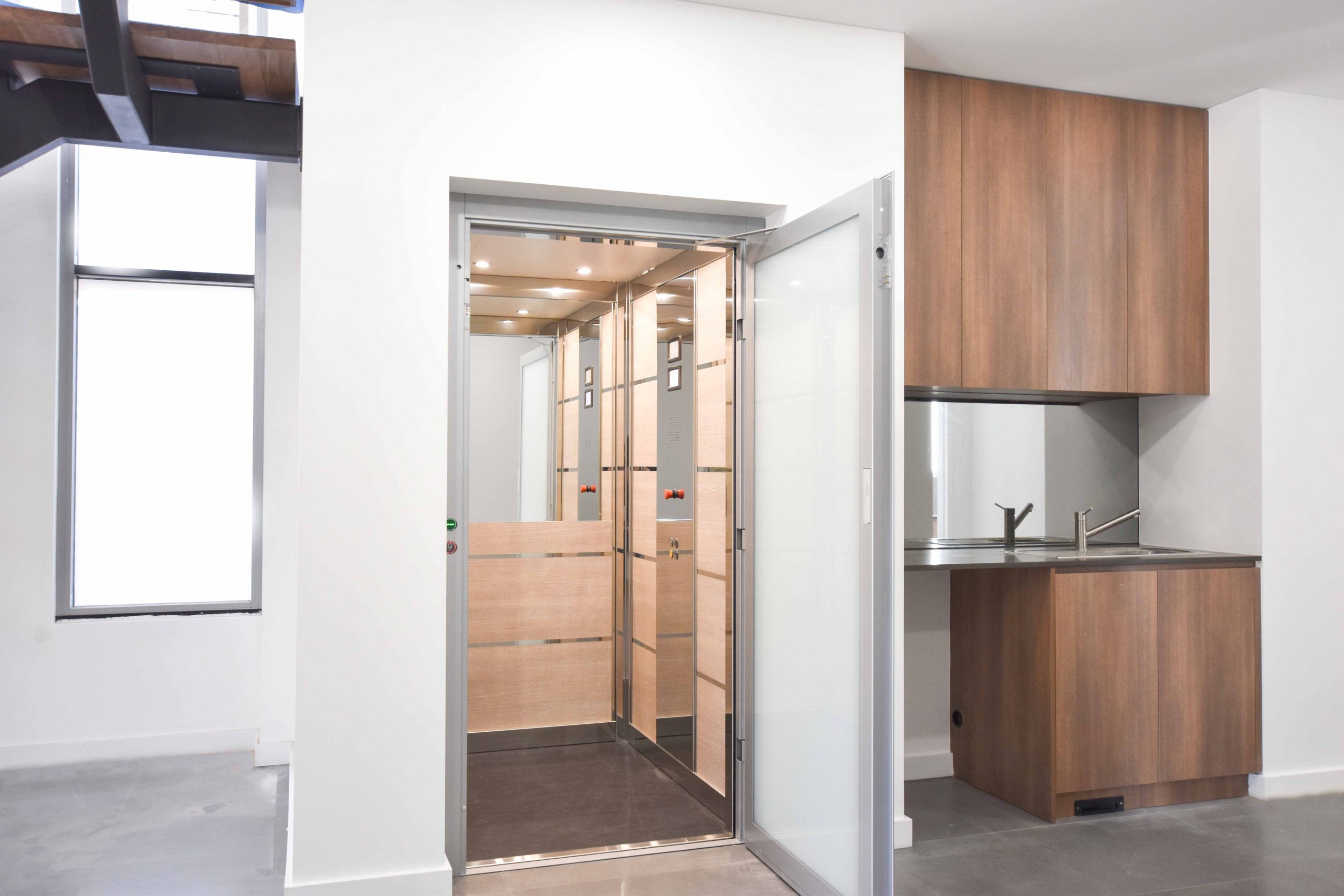 How a lift installation differs for new builds and retrofits
Depending on whether your home is a new build, still in the design phase or an existing home that you would like to retrofit a lift into may also impact where you can install a home lift.
For new builds
The benefit of installing a home lift during the initial or new build of your home does come with a fair number of benefits. A new build gives you considerably more control when it comes to choosing where you want your home lift to preside.
Additionally, you can save money as you avoid the need for renovations later down the line.
For retrofits
Even though you can retrofit a lift into most small spaces (our smallest lift is 600mmx600mm!), your existing space does play a factor in where your home lift can be installed.
If there really is no room in your existing home there are a couple of ways around this. Minor renovations might be in order to adjust the layout of a room and allow for a lift shaft, or alternatively, we can actually install the lift shaft on the outside of your home.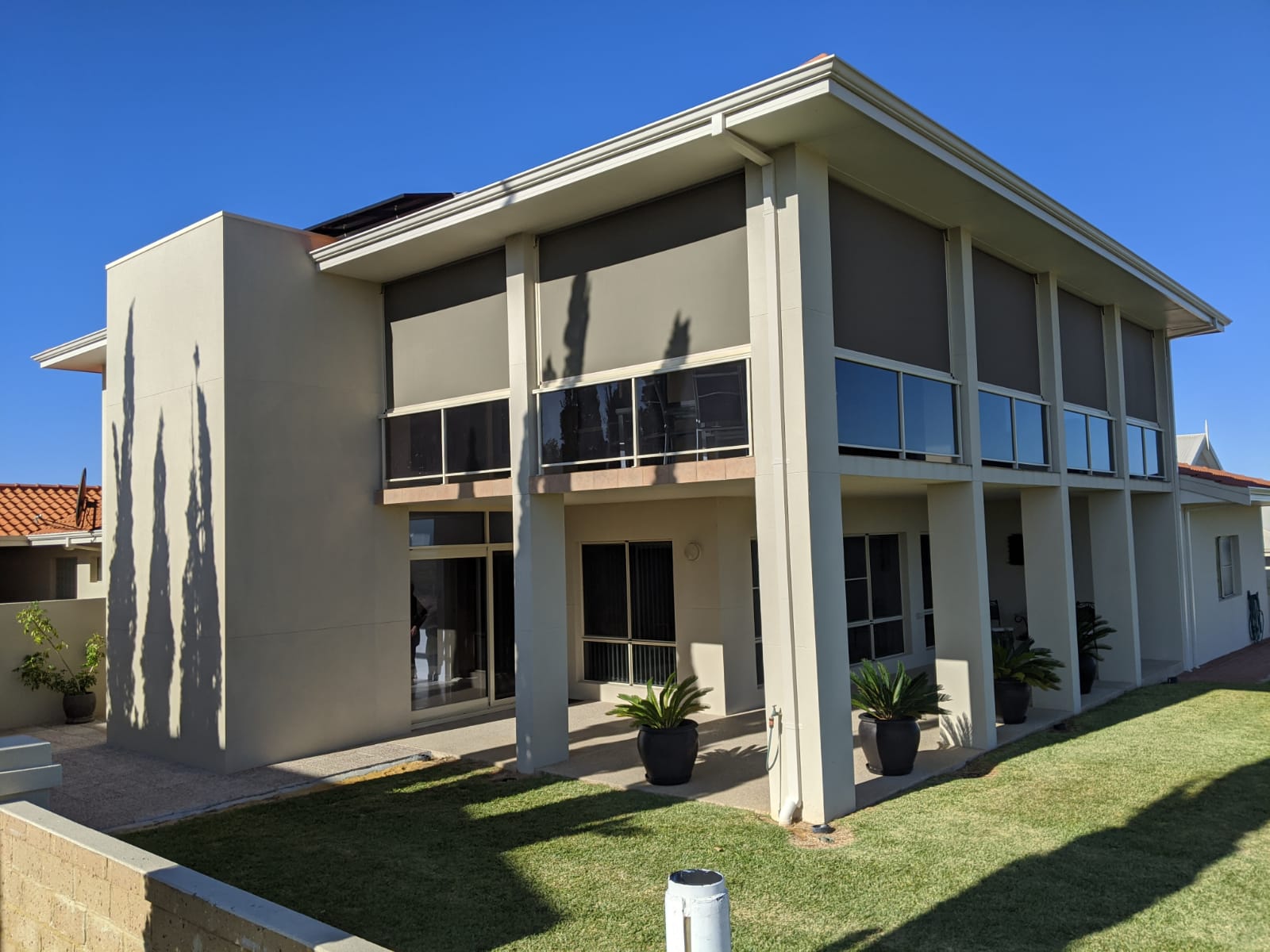 Make where to install an elevator in your home an easy decision
At West Coast Elevators our installation expert will assess your home and help you make informed decisions based on your needs, wants and structure of your home… So the process is easy, time-saving and cost effective.
If you're building a new home, we will work alongside your builders and architects to make the process a seamless collaboration. This means you won't have to act as a middleman conversing between your builders and lift installation team.
For more on home lift installation and design, check out: