So you've decided to install a residential lift in your Perth home, that's great! You now need to go down the decision-path; the what, the who, the how much and of course, the elevator design. How do you design a home elevator that actually looks good? Never fear, here is your ultimate guide to great home elevator design.

First, let's change your perspective.

"For a house to be successful, the objects in it must communicate with one another, respond and balance one another."

Andrée Putman
When you think of an elevator design or it's appearance, what is it you imagine? If you think of a lifeless metal box that exists purely for function, then think again. Your lift can actually be a beautiful, majestic, stylish piece of art… the perfect addition to your home.
In fact, from the flooring to the light fittings (and everything in between) you'll be surprised at just how many details can be customised – the entire design can accommodate your specifications… and live up to your expectations.
Here's how you can match design and form in your home through to the customisation of your lift.
What can be customised in your lift design
While the world is your oyster, start with the below design components that will have that immediate 'wow' factor when someone sees your lift in your home for the first time.
Lift skinplates
Your lifts' exterior design will have the largest impact on your space. Sleek stainless steel, vivid brights and any colour of the rainbow… If you can think it, you can have it. And, with luxury skinplate cladding and over 200 RAL colours to choose from you're spoilt for choice.
After something modern and edgy? Give dark steel a try. Minimalistic and classic? Signal white powder coating could be for you. Bold and fun? Try out a funky colour bright cobalt blue…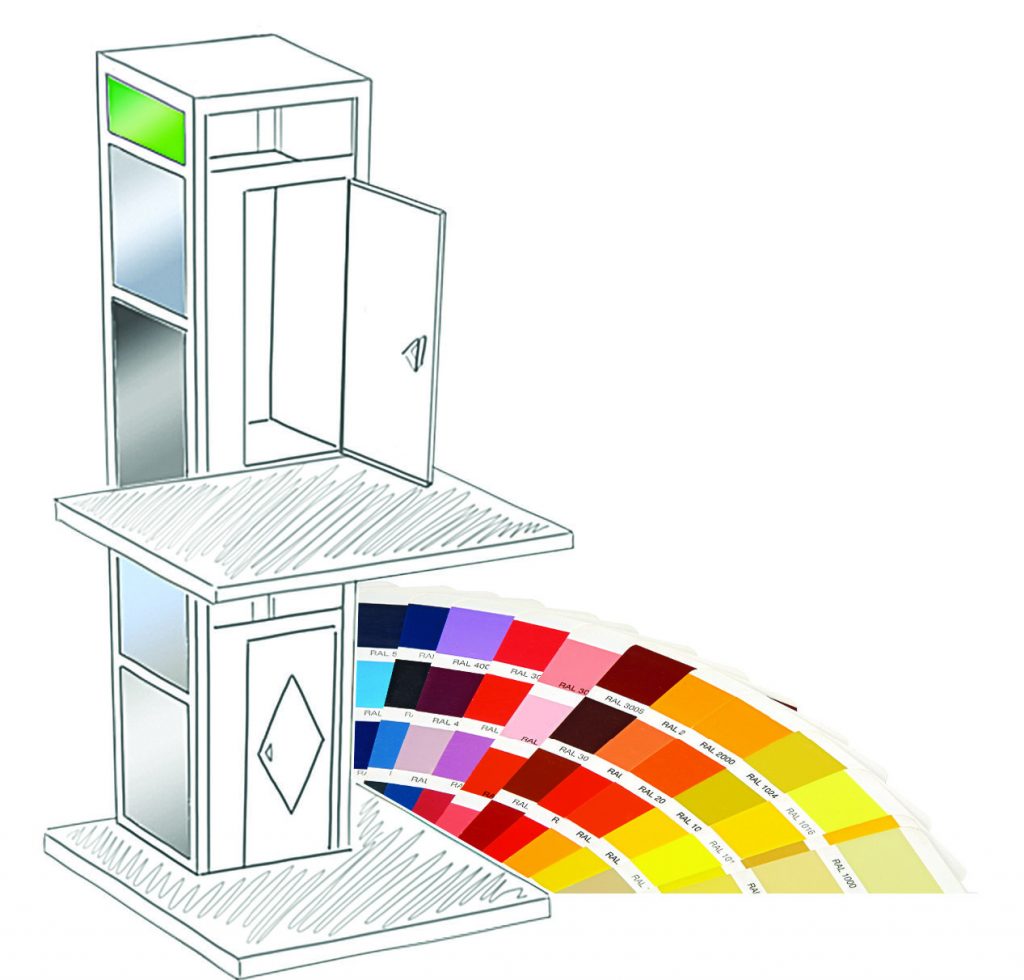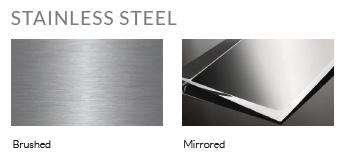 Walls
Boring metal boxes are out, warm inviting cabins are in… Think sandy beachy tones to dark earthy finishes. Infinite horizontal timber laminate colourways are available, so you don't have to go for the standard stainless steel interior if you don't want to. Timber laminate feels more inviting and less like a metal box.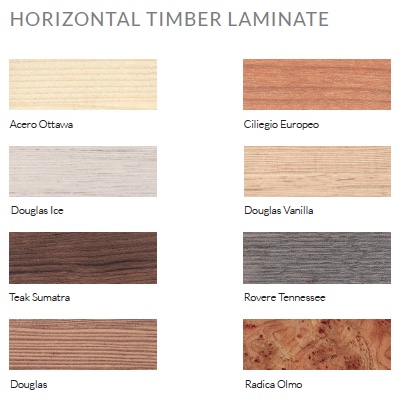 Elevator floors

Let's talk floors. There are plenty of flooring options available on the market to help you create a stylish interior. Choose from PVC and granite options or alternatively, bring your own flooring to create a cohesive look with your home. If you'd like something on the bolder side, mix it up completely for something truly unique.

Lighting and extras
It's often the smallest details that make the biggest impact. Finishing touches like colour-coded emergency buttons and digital displays will have your lift dripping with classic sophistication.
Push and call buttons
Add colour coded, braille or auto dial buttons to take your lift design to the 'next level'.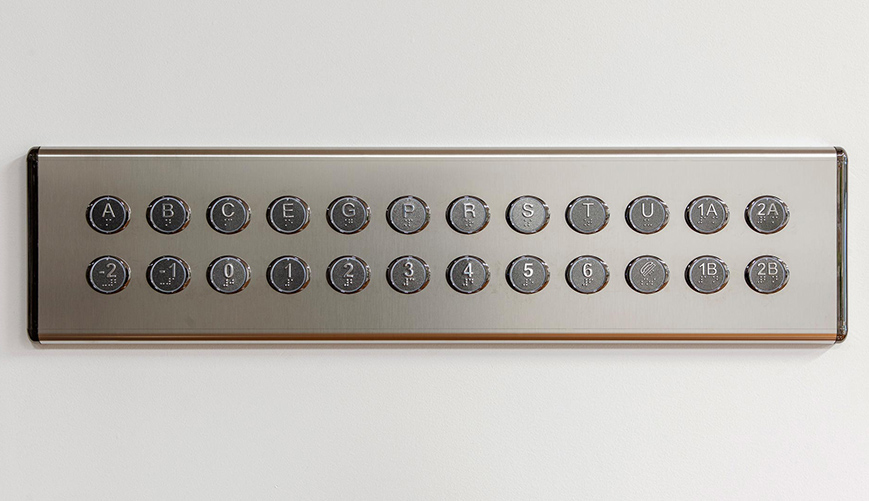 Digital displays
Tie your lift look together with innovative and stylish digital displays on your landing doors. Not only do they add to the aesthetic, but satisfy every aspect of your functional expectations.
LED lighting
Light up your ride! If you want a no-nonsense, efficient and effective approach for your elevator lighting solution you'll want LED spotlights. Take it up a notch with designer lighting. Designer choices are just as efficient, also made with LEDs, but add extra flair where you'd least expect it.
Elevator designs to inspire a retrofit
Images inspire. So start with some design examples from our clients to show you what's possible within the existing aesthetic of your home.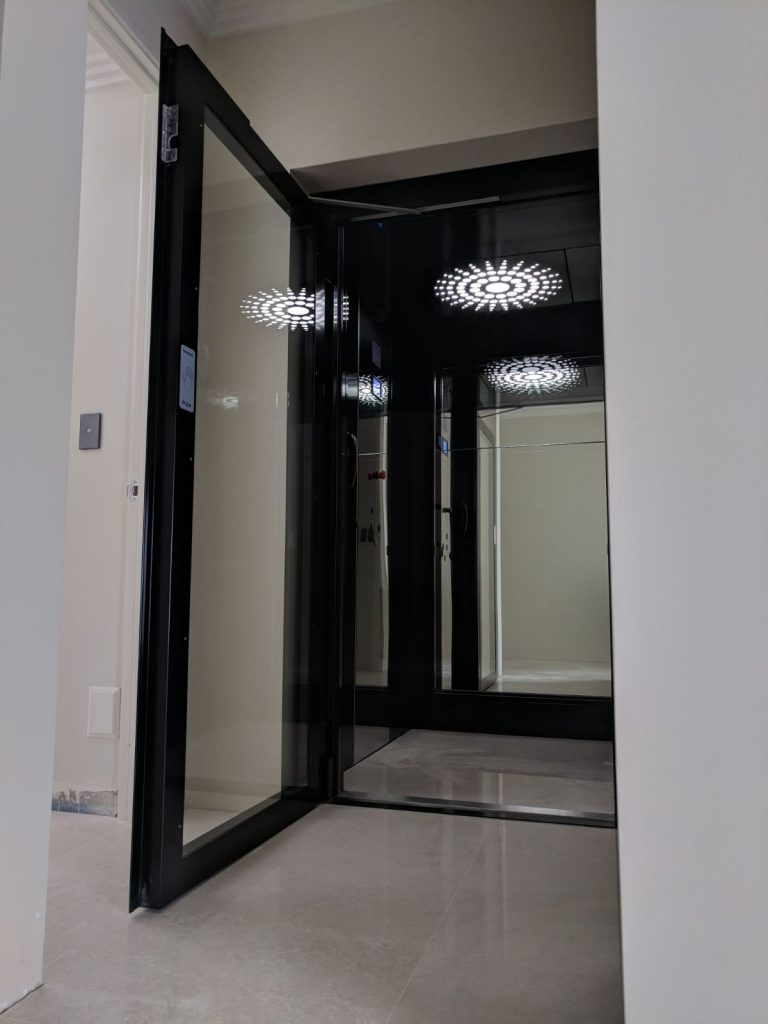 Black. Steel. Sleek. Designer LED lights were the last touch of this project in this Ocean Reef home.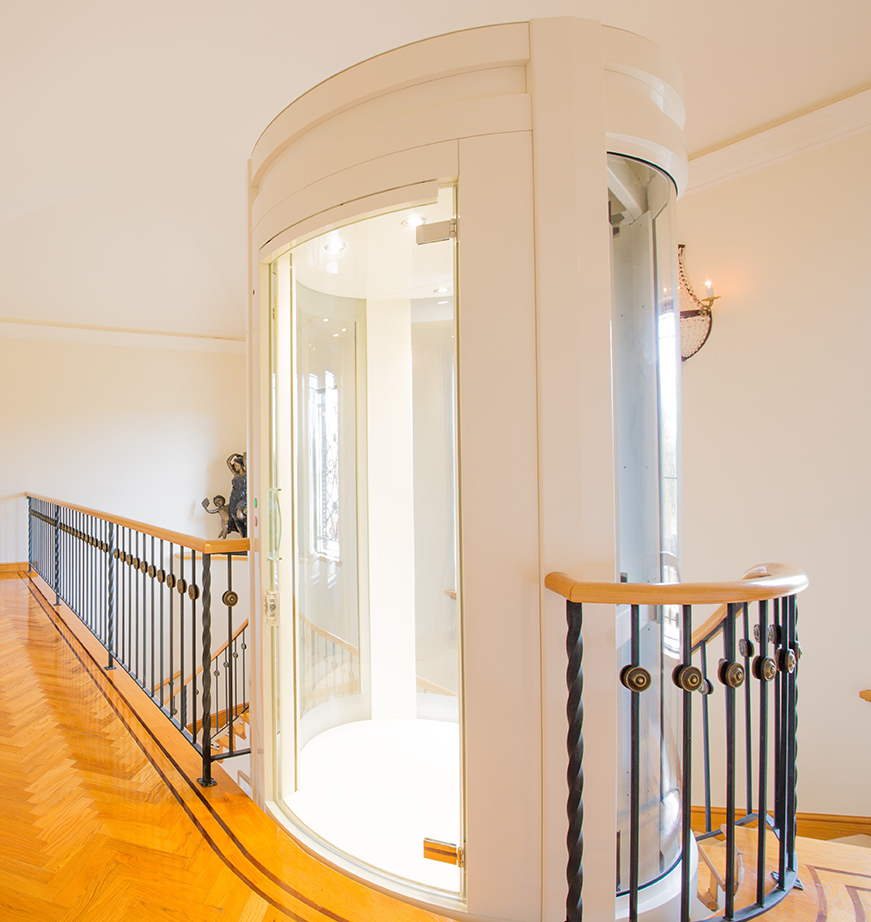 Custom fit to the curves of this beautiful Applecross home and housed in its own glazed structure for support, this panoramic lift is the ultimate feature piece. Panoramic styles can be tailored to any space without the need to construct a masonry shaft so they're great for those limited on space too.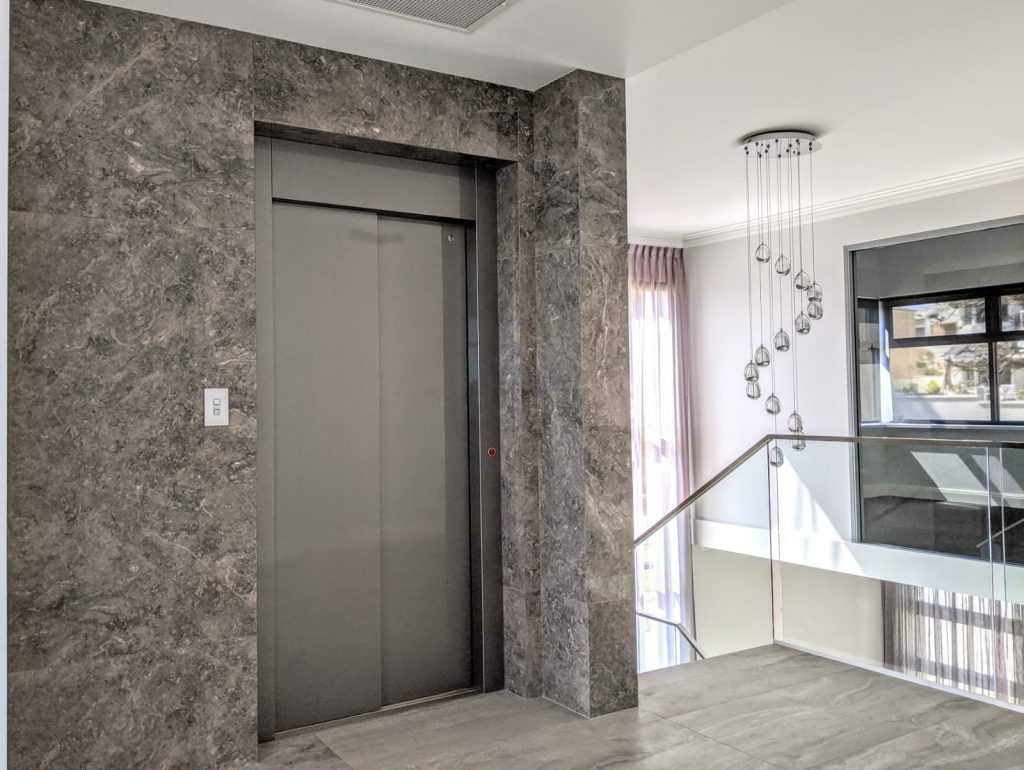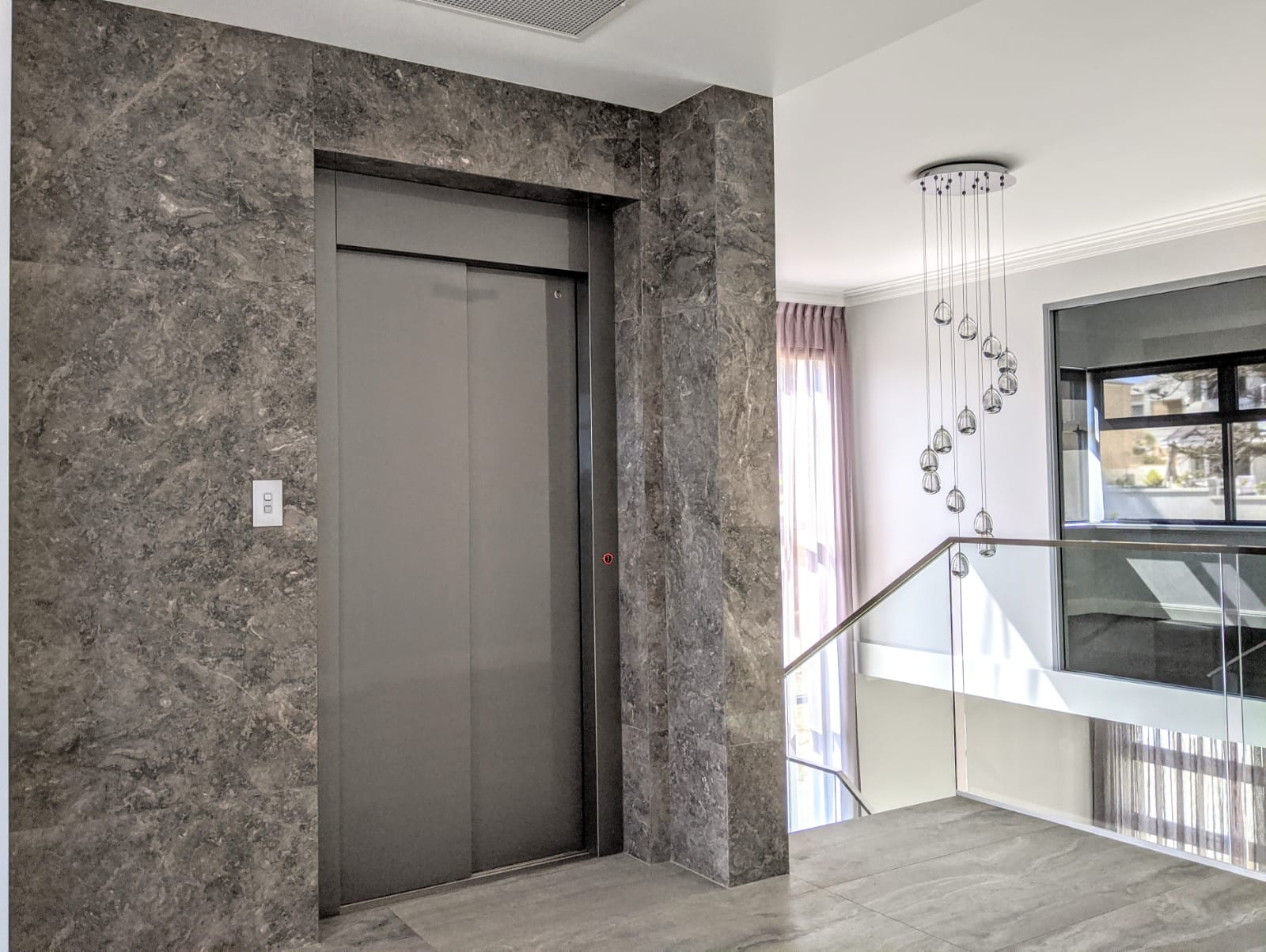 Modern yet timeless. Surrounded by gorgeous marble, this residential royal lift demonstrates how a lift can seamlessly blend into your existing home. Location – North Beach.

Before you get started….
If you know you want to customise the look of your lift, you need to take a few steps back to the beginning. Here's where you start:
Consider the interior design of your home and your personal style
Do you lean towards classic designs or stylish modern trends? Are you after something edgy or bold, or is the minimalist look more to your taste? Identify your core style to understand what best represents you and your home.

Create comfort
Figure out how spacious you'd like your lift to be. Once you know how much room you'd like, look around your home to see where it could actually fit. It's important to consider not only where is going to be the best location space wise, but also convenient for use. No need to fear if you have limited space available, you'd be surprised at all the nooks and crannies you can retrofit a lift into.

Explore your options
Once you know what style you're after, peruse the different swatches available to you. With a clear vision of your personal style in mind, it will be much easier to eliminate what just isn't right and pinpoint exactly what is.

Design time
Once you've got these details down-pat, it's time to design your dream lift. Walling, flooring and skinplates are going to make the biggest visual statement. Add on finishing touches like digital displays, braille, colour coded buttons and more and voila! Your dream lift is a reality!

Extra advice
If you're still feeling unsure, get some advice from your lift designer. After all, creating beautiful elevators is their specialty!
Your home elevator doesn't need to be a carbon copy, cut-and-paste design. Think about your elevator as an extension of your home, something that accentuates your style and makes you feel comfortable from the moment you step inside. Your lift should work smoothly and seamlessly to future-proof your home while looking great too. With so many different design options, it's never been easier to design an elevator that compliments your home and lifestyle. Get in touch with us to chat further.