When it comes to the safety and accessibility of your apartment building, uncertainty is the last thing you want to experience. This is because the incorrect safety and accessibility elevator measures can lead to accidents, discrimination and lawsuits. Which is why finding the right lift information is so important for apartment owners and occupants.
While we've established which multi-storey commercial buildings need an elevator in Western Australia, there still poses the question: do apartment buildings need multiple lifts? While there isn't a black and white answer (as it changes based on circumstance), let's take a deep dive into the elevator regulations and codes relevant to Western Australian apartment buildings.
Do apartments need to have multiple lifts?
Not always. In Australia, apartments are considered as Class 2 buildings, which means that standard passenger lifts are needed in apartment blocks which:
Are larger than three storeys

Exceed 200m2 of floor area in each storey. In this situation, there needs to be a lift servicing each occupant-accessible storey of the apartment.
So if your building meets the above criteria, it may need multiple lifts in order to service each level. The National Contruction Code states at least one emergency lift must service each floor if the building has an effective height of more than 25m. With this in mind, the requirements around multiple lifts in apartments are to:
Provide at least one emergency elevator, which services all floors in a building that have passenger lifts

Have at least two emergency lifts service a floor where there is more than one passenger lift

Place emergency lifts into separate shafts when the passenger lifts are in separate shafts.
It's important to note, for apartment buildings currently being planned in WA, the Residential Design Codes Volume 2 - Apartments recommends to "Consider providing an additional lift when the number of dwellings serviced by a single lift exceeds 40, or when the travel distance between a single dwelling and a lift exceeds 50m."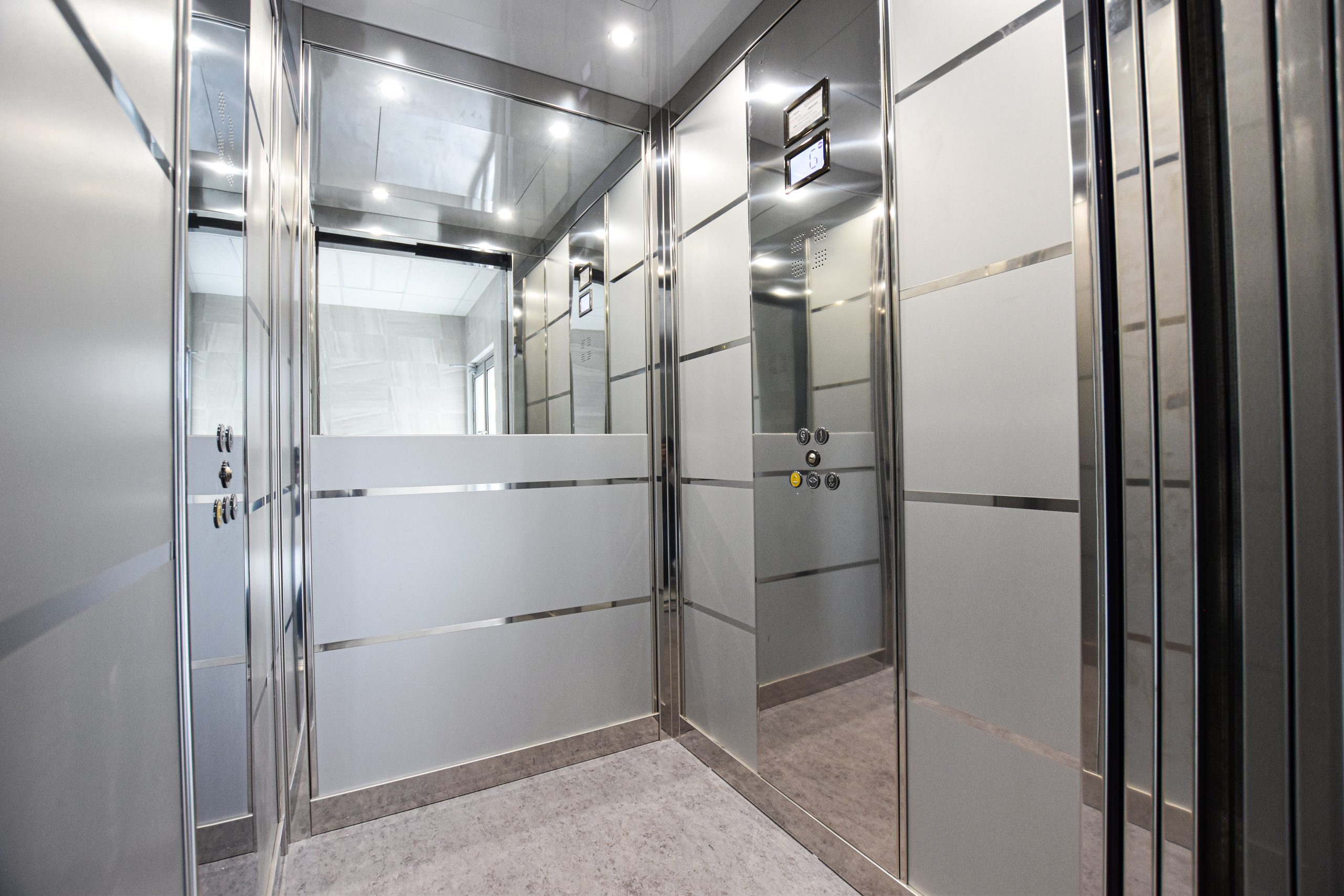 Can passenger lifts be used as emergency lifts?
Yes, but only when the passenger lift satisfies the requirements of an emergency lift. So instead of having two passenger lifts and two emergency lifts, you only need two emergency lifts to satisfy the above code.
Here at West Coast Elevators, we provide residential and commercial lifts which are compliant with all government regulations. If you have queries about your apartment building, we would be happy to assist with understanding your compliance requirements. Contact us any time.
Passenger lift vs emergency lift
Emergency lifts are different from normal passenger lifts as they require extra safety features. The reason for these extra requirements is to increase the likelihood of the lifts working in an emergency. The main differences include:
The ability to be contained within a fire-resistant lift shaft as protection during a fire

Particular provisions which allow first responders to safely operate the lift during an emergency

Correctly display of a 'do not use the lift if there is a fire' sign

Carrying a weight of at least 600kg, but only if the effective height of the building is more than 75 metres.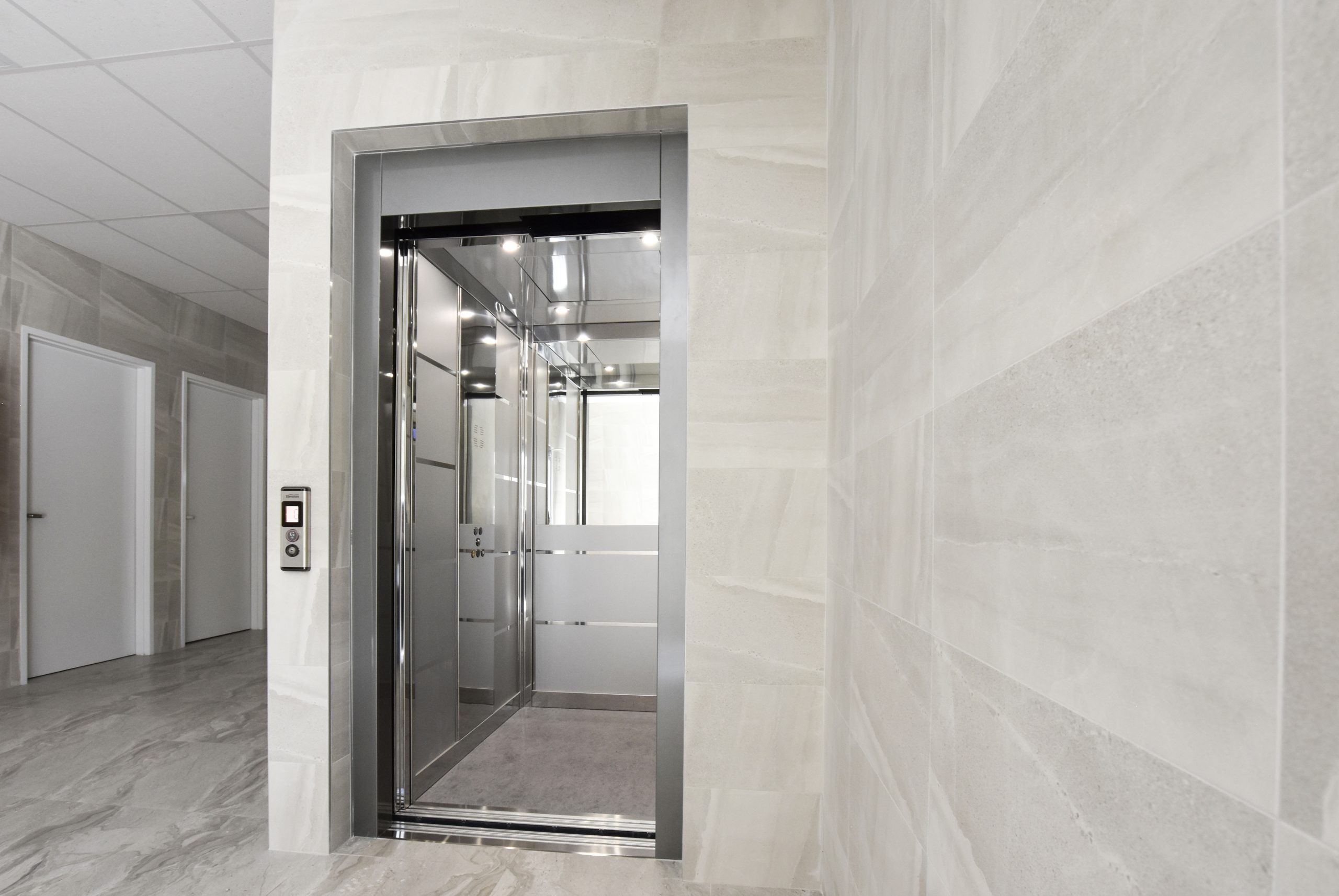 What are the benefits of having multiple lifts in an apartment building?
A single elevator doesn't always need to travel across each level in the building. It's common for buildings to have multiple elevators each with their own lift shafts. This benefits apartment building owners because it offers flexibility in certain circumstances where:
Lifts are required to be positioned according to building access points

Travel distances of the lifts aren't long enough to service the entire building

There is difficult positioning of plumbing and electrical infrastructure

The number of people travelling in and out of the elevators at one time will create long wait times (multiple elevators reduce passenger wait times from floor to floor.)
While relevant information has been included to assist you, it's also recommended that you consult an experienced elevator installation company for advice catered to your specific circumstances. For more information on how many elevators you need in an apartment building, contact West Coast Elevators or visit our Belmont showroom and meet with one of our industry professionals.