Whether you want to increase accessibility or need that extra touch to make your home stand out (in all the right ways), an outdoor residential lift is a great solution. Much like any long-term investment, there often feels like a million-and-one questions to ask before you finally make the purchase. How much money should I set aside? How does a home elevator work? Do I install a lift inside or outside of my home? And at the top of the pile is what's on everyone's minds, how much an outdoor home lift costs. 
So if you're just about to make your decision or are at the start of your journey, this price guide will hopefully provide the clarity you seek. 
Overview: The average price of an outdoor home lift installation
Put simply, residential lifts can range between $35,000 - $75,000 + GST in Western Australia. This depends on a number of factors, so you should consider these when determining how much an outdoor home lift will cost you.
*Current market pricing for January 2022.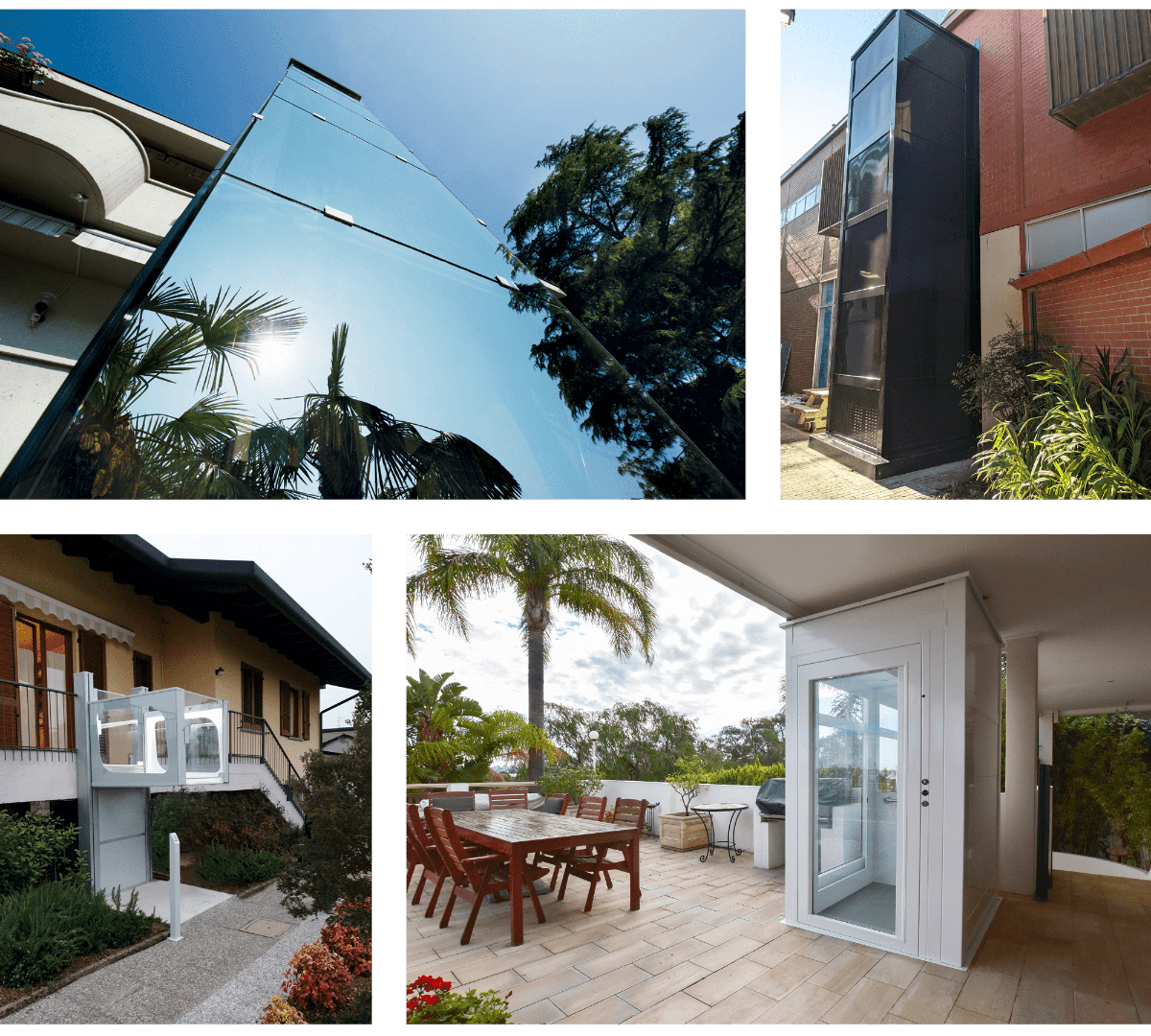 Types of outdoor home lifts
An outdoor residential lift is external to buildings for design and operation purposes, or when there isn't enough external space to install a lift. When looking at price, you will want to look at the range of high-quality outdoor lifts available to suit your personal needs and preferences:
While the platform lift is typically used in commercial applications, there are cases where it is suitable for residential use. Particularly beneficial for outdoor areas which have minimal space and small levels. This is due to its shaft-free and sleek design. Ultimately making it one of the most budget-friendly and simple solutions available in Perth.
Construction work for lift installation
Outdoor home lifts may not cost more than an internal elevator in respect to product and finishes, however, the construction work required to position the elevator where you want can affect your overall project cost. 
For example, it may cost more to retrofit an elevator and its shaft into a building than it does to add one to the outside, as it may result in lower construction costs. Construction costs tend to be higher for internal retrofits as you may have to knock down walls, change plumbing or alter electrical wiring whereas creating a lift shaft on the outside of a building may avoid this. 
Please note, it could be more budget-friendly to add an internal elevator to the design of a new build. You will need to receive a customised quote from a lift installation company to find out which type of lift is best for your requirements and budget.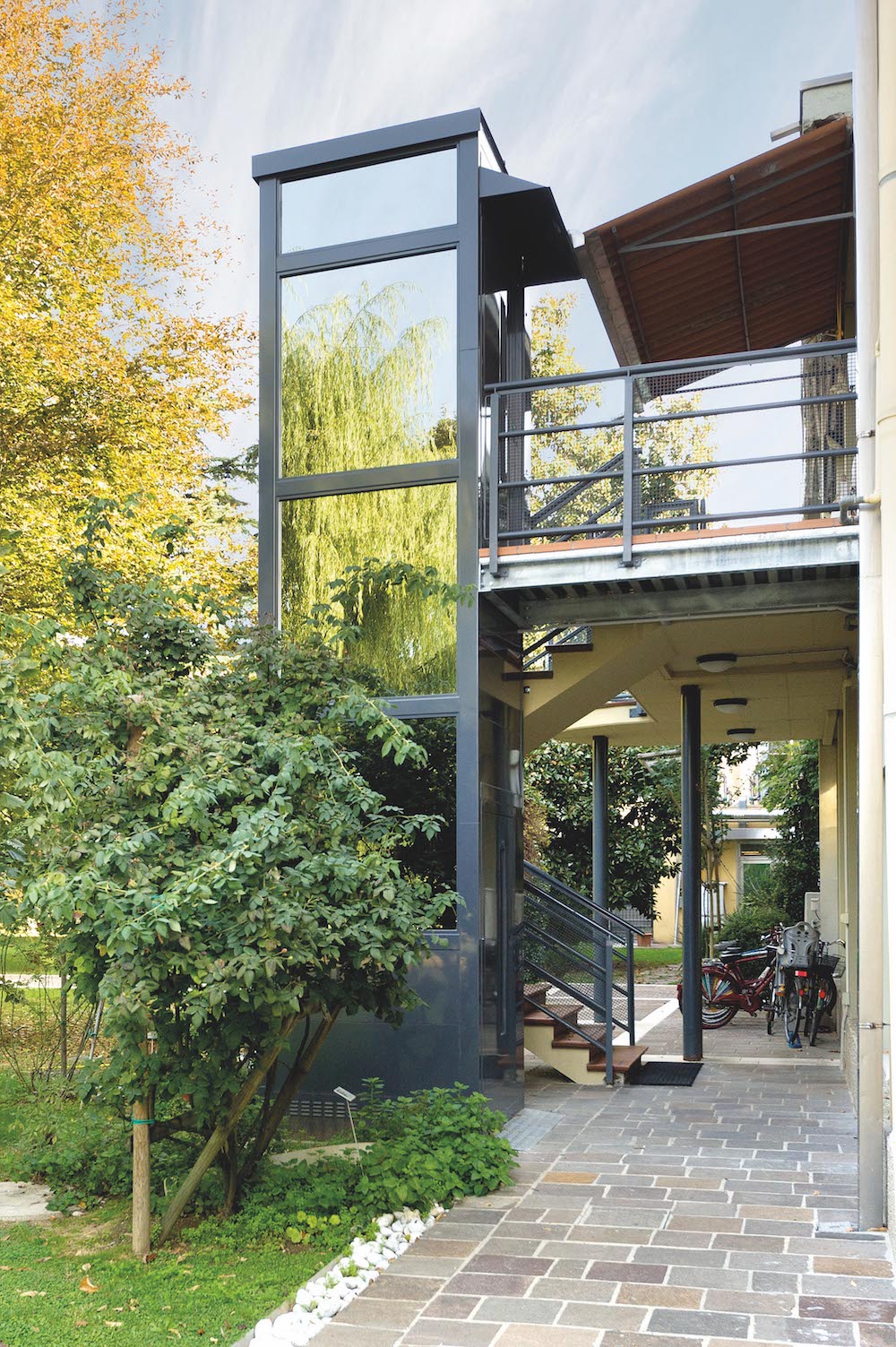 Lift specs to consider
1. Size
The size of an elevator plays a big part in the final price. If you require a large elevator cabin which can fit cumbersome objects or a big group of people, it will naturally cost more as it requires extra materials and labour to manufacture and install. 
Your outdoor lift size requirements will be determined by its applications. In most residential lifts, it only needs to move one or two people at a time. An outdoor elevator may create the flexibility needed to increase the lift size, but subsequently, results in a higher cost.

2. Capacity
Similarly to the lift's size, the capacity requirements will influence the total cost. Additional materials and labour may be used to compensate for a larger capacity. This can include larger motors and increased engineering of components to support bigger loads.

3. Travel distance
For a home lift, the standard travel distance between floors and levels range between 2.7m and 3.5m. Put simply, the longer the travel distance, the more the price will increase. Another factor which relates to the travel distance and price is the number of stops. Again, for the same reasons of increased labour and materials needed. 
4. Speed
The speed of the elevator can also impact cost, especially if the lift is large and heavy. As mentioned previously, the motors and engineering of the elevator will be larger and more advanced. If you value the speed of the lift and want it to zip up and down in both a quick and smooth manner, this will likely push the price of the lift up.
5. Sound
While an added benefit of having a lift outside is less noise inside your home, many people still want minimal sound from their elevator. If that's the case for you, it may cost you a bit more for an extremely quiet lift design due to the expensive engineering and materials required.

6. Installation company
Likely to come as no surprise, your selected manufacturer will determine the quality of materials and the overall price of the outdoor lift. As a rule of thumb, a higher or 'fair' priced lift installation from a reputable manufacturer will ensure the quality of your lift is of a good standard. This means a greater lifespan in your investment. So search for home elevators which have around a 30 year lifespan as these will bring you the best returns. Not to mention the peace of mind knowing your lift is safe and secure.
This is extra important for external elevators as they are more exposed to the elements of nature. You will want a lift that can hold up against the harsh Western Australian weather. Otherwise, you could fork out thousands for an elevator which needs major repairs or replacement after a few seasons. 
At the end of the day, the cost of your dream outdoor home lift comes down to what you envision and the requirements of the location. To make the best choice of external elevator for your building, contact West Coast Elevators or come and visit our Belmont elevator showroom in Perth to meet with one of our industry professionals today.